Mon., Aug. 17, 2015
Sign of the times: 'Mile 420' highway markers disappear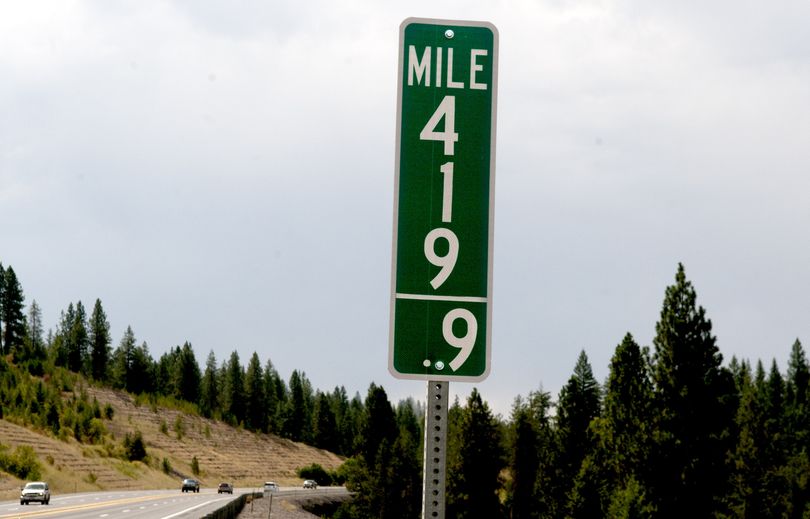 Over the past year, Idaho had to replace two of the milepost signs along Highway 95 just south of Coeur d'Alene that marked milepost 420 because they kept getting stolen, thanks to the number's drug culture association with marijuana. So now, Idaho's 420 mile markers have been replaced with 419.9. "It was a decision we made based on what was happening," ITD spokesman Adam Rush told S-R writer David Wasson in an article that ran over the weekend.
Colorado changed its 420 signs along I-70 to 419.99 last year, and theft problems evaporated. "It seems to be working," Colorado Transportation Department spokeswoman Amy Ford said. "We're very pleased."
Not many states have highways that extend for 420 miles; Washington is among them. It replaced one of its markers with a 419.9 sign three years ago; the other, which hadn't been replaced, currently is missing. Wasson's full report is online here.
---
---