Fri., Aug. 21, 2015
Hundreds of loggers receive fire training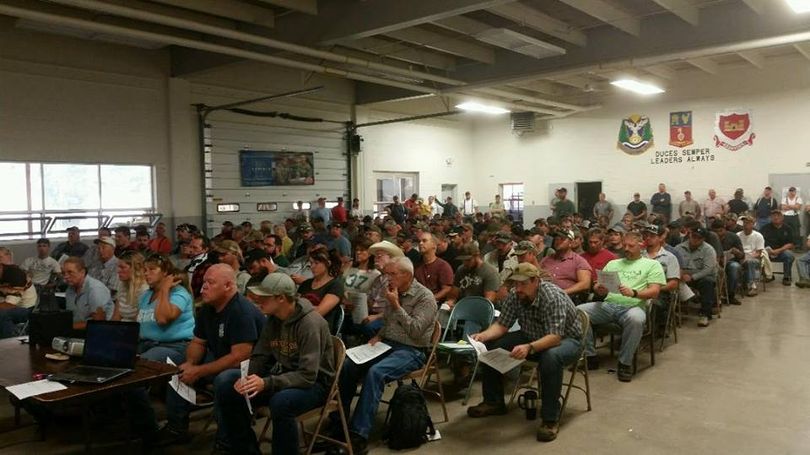 More than 200 people, mostly loggers from north-central Idaho, went through basic fire line training in Orofino this week offered by the Idaho Department of Lands. The course they took included fire behavior and how to utilize a fire shelter; it's an annual fire refresher that is required for any equipment contractor, such as a bulldozer operator, who wants to assist state and federal firefighting agencies in wildland firefighting.
"There is a lot of fire season left, and it is encouraging to firefighters to know there are so many more trained individuals prepared to assist them if the need arises," IDL area manager Zoanne Anderson said. "The high attendance at the training shows the willing spirit and can-do attitude of our loggers in the area."
The department said additional training sessions are being held for logging contractors in Priest River, Bonners Ferry and Moscow. Those who complete the training are being added to a list of local equipment operators that interagency dispatch centers can contact to assist with fire suppression operations in the area, after they've run through the first round of contractors in the system.
---
---