Mon., Aug. 31, 2015, 11:07 a.m.
Wildfire jumps the Salmon River in ferocious run
The Tepee Springs Fire jumped the Salmon River on Saturday morning in a several-mile-wide run driven by high, gusting winds in the Allison Creek area; the wildfire's advance was so ferocious that firefighters had to leave the area until the wind died down. "It was too dangerous for firefighters to be near the river," said Jose Acosta, fire information officer. "It grew 30,000 acres in one day, thereabouts. It was unsafe for firefighters to be downwind."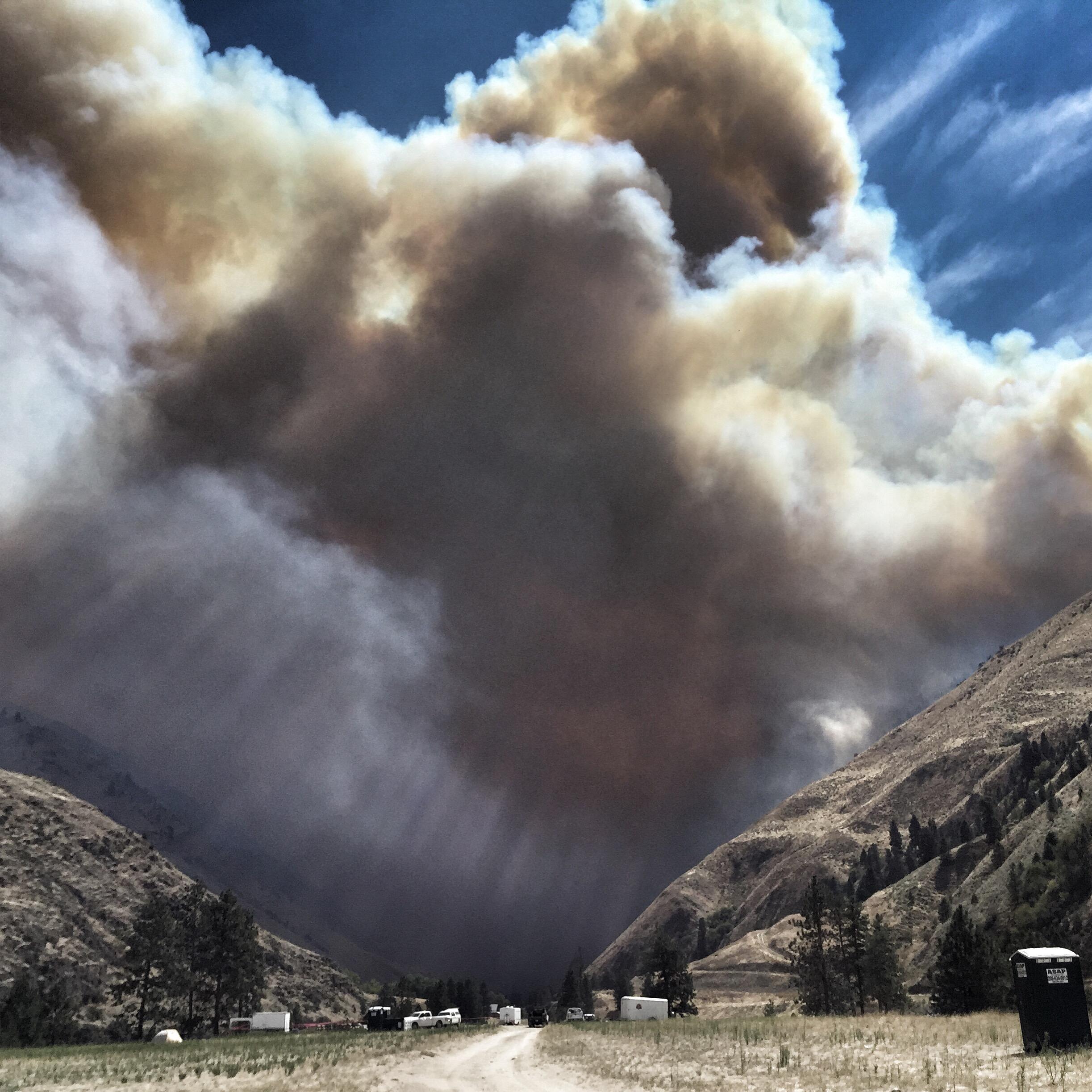 "Mother Nature won on Saturday," Acosta told the Associated Press. "We had to get out of the way. Those were serious wind gusts that blew the fire at an amazing speed." After crossing the river and moving north, the fire consumed another 46 square miles of vegetation.
The closure of a 17.78-mile stretch of the Salmon River upstream of Riggins continues; 109 rafters on the Salmon have been halted for evacuation. Acosta said 72 were taken out over the weekend and 37 remained Monday. Falling boulders loosened by the fire have intermittently shut down the road being used to take out the rafters, he said; pilot cars are leading them out.
Food and supplies were taken into the area for the rafters in case they have to remain there for multiple days. Acosta said they appeared to be in good spirits, being on a trip that already included camping. "They have all the provisions and everything they need from tents to food, water, that type of thing," he said.
The situation has "quieted down a bit" since Saturday's dramatic run, Acosta said, and a third of an inch of rain fell on the fire on Sunday. But winds are continuing to push it to the north; it is just 25 percent contained.
The fire is now estimated at 79,570 acres; more than 700 firefighters are working on it, including 16 crews, 48 engines and nine helicopters. One firefighter was injured and taken to a hospital on Sunday, suffering leg burns. An evacuation advisory has been issued for Riggins. The AP has a report here on the latest on Idaho wildfires.
---
---