Wed., Dec. 16, 2015
IRS sets new auction date for tax-protesting former state rep's Athol home: Jan. 28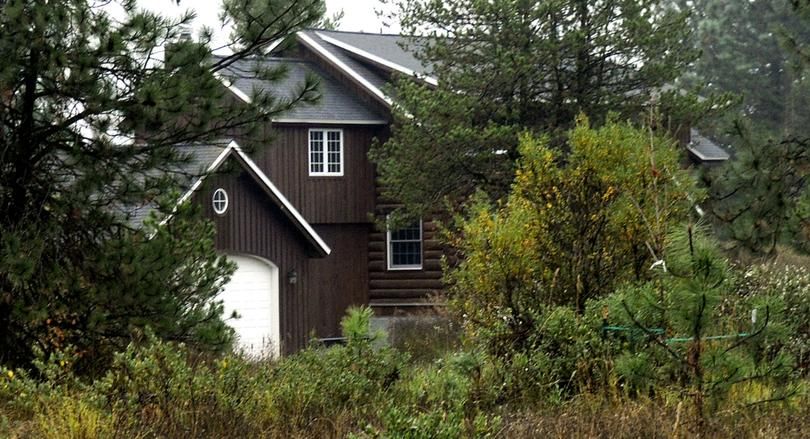 The IRS has set a new date to auction off the home of former Idaho state Rep. Phil Hart, R-Athol, to offset his federal income tax debts: Jan. 28 at 11 a.m. The auction will take place at 501 Government Way in Coeur d'Alene, with bidder registration starting at 10 a.m.; like the last auction, the minimum bid price is set at $110,000.
Hart was the successful bidder for the home at on Oct. 1 auction with a bid of $202,740, but after putting up the required 10 percent deposit, he failed to pay the balance in time and the sale fell through. His forfeited deposit was applied toward his $586,000-plus federal tax debt.
Hart, a tax protester, stopped filing both federal and state income tax returns in 1996 while he unsuccessfully pressed a federal lawsuit challenging the federal income tax as unconstitutional; after the case was rejected, he began filing returns again, but authorities said he never fully paid up. He's also been fighting an order to pay more than $53,000 in back state income taxes, interest and penalties; he's lost numerous appeals in that case, including one to the Idaho Supreme Court.
Hart settled his federal tax case in January and agreed to allow the auction of his home. When the IRS first went after the home, Hart claimed he didn't own it, though he built it and lived there. Federal authorities, in court filings, called Hart's attempted transfer of the home to a trust in his daughter's name a "fraudulent transaction" with a "sham entity."
It's the same home for which Hart illegally cut trees from state school endowment land in 1996, maintaining that as a citizen, he had a right to take the logs for free; after repeated, unsuccessful appeals, he never fully satisfied a $22,827 court judgment over the timber theft. An expired statute of limitations prevented the state from pressing collection efforts.
Hart's federal tax settlement also requires him to pay $200 a month to the United States Treasury for the next nine years; pay up to 30 percent of his annual after-tax income through 2022; agree to a default judgment in his third bankruptcy filing, stating that his federal tax debts cannot be erased or reduced by the bankruptcy case; and make every payment on time, or the feds can go after him for the full amount: $586,304.70.
The federal settlement doesn't settle Hart's state income tax case.
Hart was defeated in his bid for a fifth term in the Idaho House in the 2012 GOP primary, but he's remained active in state GOP politics. He currently is the Idaho Republican Party's Legislative District 2 chairman, and is vice president of the Republican Liberty Caucus.
Unlike the October auction, the IRS didn't schedule an open house; viewing of the property will be by "drive-by only," according to the official Notice of Judicial Sale. The agency, on its auctions website, described the property, a three-bedroom, three-bath, 2,888-square-foot home on 10 acres, as a "Great Log Home" that "Needs some TLC!"
---
---