Fri., Dec. 18, 2015
Idaho Gov. Otter forms new PAC to fundraise, influence races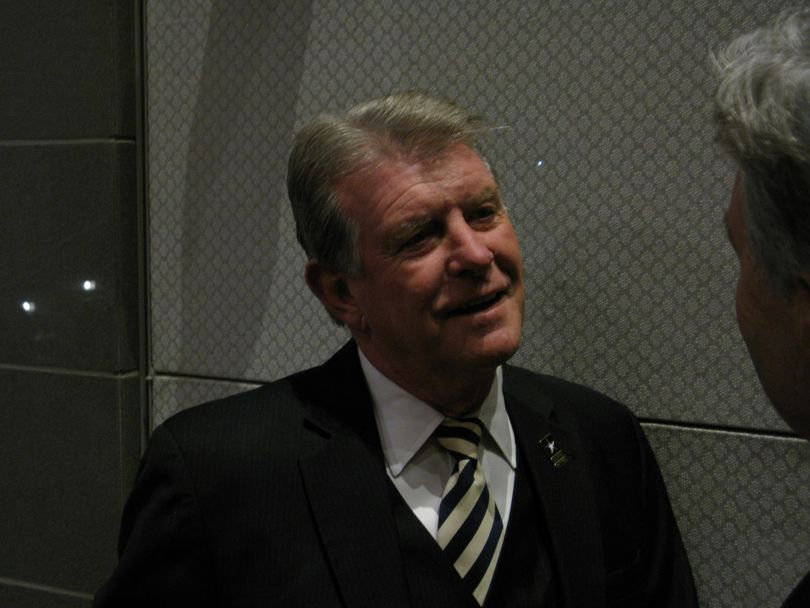 Idaho Gov. Butch Otter has formed a new political action committee, Otterpac, that can accept unlimited contributions from corporations, and plans to donate to GOP campaigns from the state level down to party precinct committee posts. It's a move that could make Otter, long a formidable campaign fund-raiser, stay relevant in Idaho electoral politics even as a lame-duck governor with no race of his own on the horizon. He has three years left in his third and final term as governor.
"I'm not going to go out and take revenge," Otter told The Spokesman-Review. "This is more a positive attitude, and a positive effort." He said he's "in the sunset, so to speak, of my final term," and "you want to continue to support those people that have supported you."
The PAC's first big fundraising event is coming up the Saturday evening before the start of the next legislative session in January, a gala "Annual Governor's Dinner" with tickets starting at $500 a plate and sponsorships running as high as $10,000. Otter has held similar political fundraisers over the years for his campaign and for the Idaho Republican Party; this year, the event will benefit Otterpac.
"This really is a precedent-setting endeavor," said former Idaho Secretary of State Ben Ysursa, who said no other outgoing Idaho governor has done this. "The governor is the top official in the state. … He's got the juice." You can read my full story here at spokesman.com.
---
---