Mon., Dec. 21, 2015
Snowmaking becoming a game-changer at area ski resorts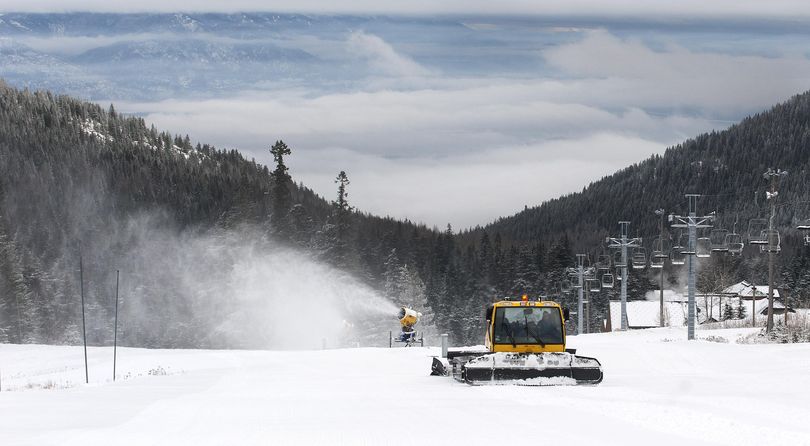 When a new executive with experience in the East arrived at Schweitzer Mountain Resort almost a decade ago and started talking about making snow, people thought he was nuts. This is the Inland Northwest, they said – the snow falls from the sky. There's no need to make it. But CEO Tom Chasse's idea turned into a game-changer for Schweitzer, and the resort only lost a week of its season during last year's disastrous drought. Now other area resorts are firing up the snow guns, too.
49 Degrees North is one. Ten acres of the mountain east of Chewelah are being blanketed in artificial snow this year, with plans for 25 acres more next year. "It sure is a way to hedge your bets," General Manager Eric Bakken said.
To the south at Idaho's Bogus Basin, after three years of losing money, a new feasibility study found that the nonprofit Boise ski resort needs extensive snowmaking to be a sustainable business. And Sun Valley, a pioneer in snowmaking since 1972, says it's an "insurance policy" for the entire community's economy, guaranteeing a Thanksgiving opening. Ski resorts can make as much as a third of their annual revenue before Jan. 1, but only if they're open.
Eighty percent of the 471 ski areas in the U.S. have extensive snowmaking operations, according to Michael Berry, president of the National Ski Areas Association. Without it, he said, "I think it's generally recognized that the resorts as we know them today would not exist." You can read my full story here from Sunday's Spokesman-Review.
---
---