Fri., Feb. 27, 2015
After 'impressive scramble,' all but one school district now has broadband service to replace IEN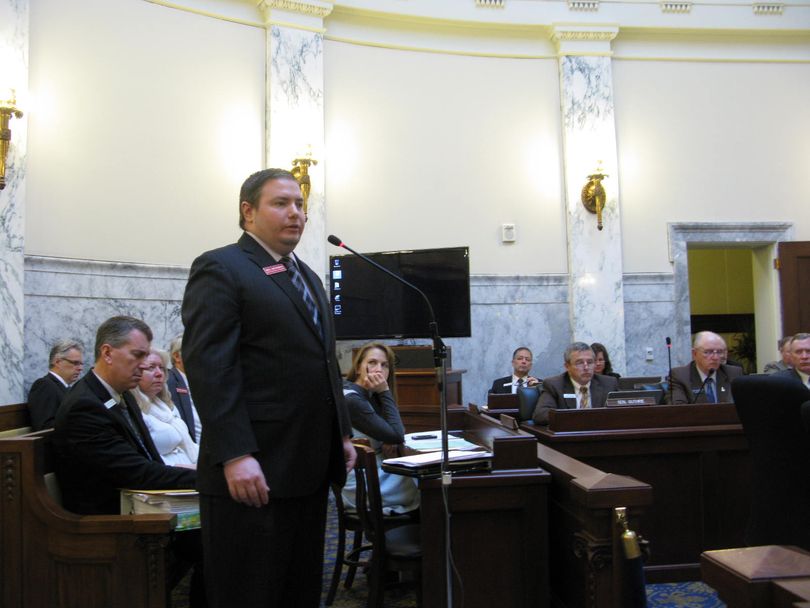 After a mad scramble over the course of the past week, all but one of Idaho's school districts has now secured broadband service to replace the defunct Idaho Education Network, state Department of Education Technology Director Will Goodman reported to lawmakers today; you can read my full story here at spokesman.com. "We've been very proactive and districts have been very proactive in this," Goodman told the Joint Finance-Appropriations Committee. "We have 100 percent of districts now reporting. … We only have one district that does not have an alternative and a provider in place." He added, "Other districts that have alternatives in place may not be up and running on Monday, but they have alternatives being installed next week."
Goodman said the department has been doing daily calls and webinars with districts, and offering technical assistance to all those who need it. "Only 11 districts have reported that they need technical assistance, and we are prepared to provide that to them," he said. After Gov. Butch Otter signed the $3.6 million stopgap funding bill into law earlier this week, Goodman said the department received the funds late last night. Starting on Monday, it'll send $2,000 out to every district that was part of the IEN, to allow them to cover up-front costs for equipment purchases. Then, districts will file for reimbursement for their full costs, which will be reimbursed minus the initial $2,000 payment.
"Thanks to the work of this committee and the work of the Legislature, the state Department of Education and districts have been able to basically weather the storm," Goodman said. "We believe that next week … potentially every district will be up live."
Sen. Dan Schmidt, D-Moscow, called it "a pretty impressive scramble that has had to happen." Goodman said he mobilized the department's entire technology staff to work on the issue. "You have done an excellent job of jumping into this," said Sen. Roy Lacey, D-Pocatello.
JFAC Co-Chair Maxine Bell, R-Jerome, said, "I think we set a new record – you got your money late last night, and we have you here first thing this morning to explain yourself."
---
---