Fri., Feb. 27, 2015
JFAC backs Otter's recommendation to ramp up medical training through WWAMI, residency programs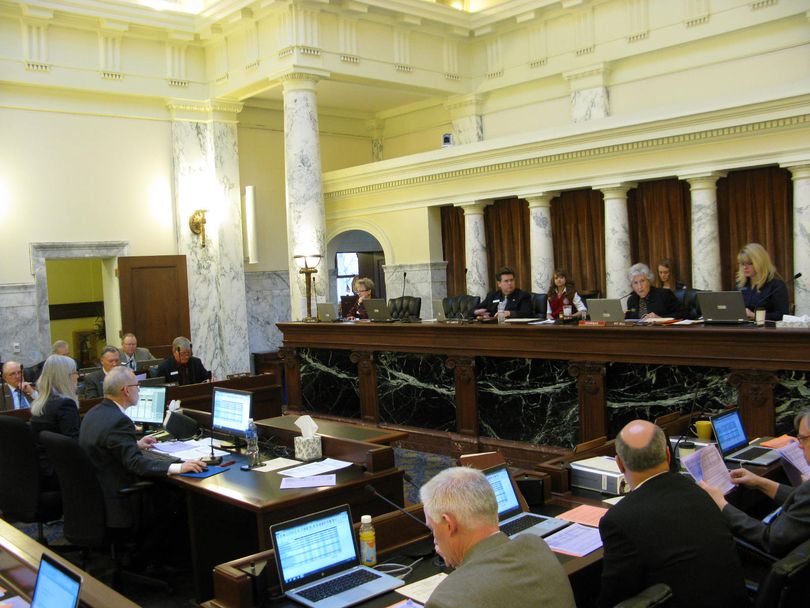 The Joint Finance-Appropriations Committee has voted 19-1 in favor of boosting the WWAMI program, through which Idaho students attend medical school partly at the University of Idaho and partly at the University of Washington in Seattle, by five more students next year. It's the third year of a multi-year effort to boost the program up to 160 students, adding five seats a year; currently, there are 95 Idaho students in the four-year program. Idaho has no medical school.
"This has been a good program for Idaho," said Sen. Dan Johnson, R-Lewiston, who noted that in addition to the five additional five-year seats for next year, the boost includes the equivalent of 1.5 positions for various part-time faculty as the program in Idaho grows; students spend their first year in Moscow, second in Seattle, and their third and fourth doing clinical rotations which can be done in Idaho. "It benefits Idaho students primarily that they get to spend more time in Idaho," Johnson said. "That opens up the opportunity that they will come back to Idaho to practice."
The lone no vote came from Rep. Jason Monks, R-Meridian, who noted that since 1975, 50 percent of WWAMI students have returned to Idaho to practice medicine. "I have some issues with the WWAMI program," he said. "I think a 50 percent return rate from our Idaho kids isn't sufficient." WWAMI stands for Washington, Wyoming, Alaska, Montana, Idaho, and serves a five-state region.
The budget approved by JFAC comes to a 12.7 percent increase in state general funds for health education programs that fall under the state Board of Education. In addition to the WWAMI boost, it includes funding for six new residents at Kootenai Health, in addition to six funded last year and another six planned for next year; the $180,000 in increased state cost next year is being matched by more than $5 million in private-sector contributions. The budget also includes $502,200 for the Family Medicine Residency of Idaho and Idaho State University Family Medicine Residency, to keep them going without reductions in students as federal grants decrease.
The budget approved by JFAC matches Gov. Butch Otter's recommendation; it needs approval in both houses and the governor's signature to become law, but appropriations rarely change after they're set by the joint committee.
Idaho ranks 49th in the nation for its number of doctors per capita, and many of the state's current doctors are expected to retire in the next few years. With no medical school, the state is trying to ramp up training efforts for new doctors, who take 11 years after high school to become physicians, including four years of college, four years of medical school, and three to seven years of residency and fellowship.
---
---