Tue., Jan. 6, 2015
Ybarra: State ed department will be the 'go-to place'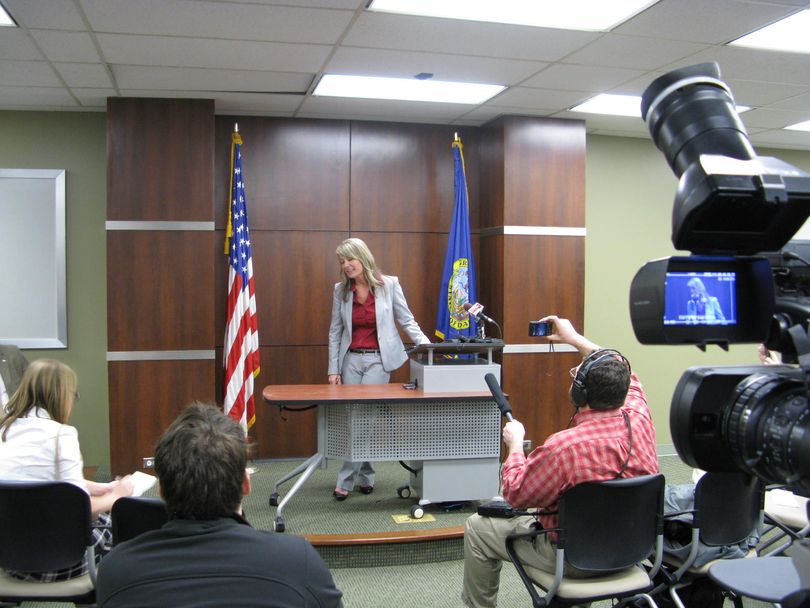 New state schools Superintendent Sherri Ybarra is holding her first press conference today, at which she introduced her executive staff. In addition to interim Chief Deputy Pete Koehler, Special Assistant to the Superintendent Tim Corder, and Special Education Director Charlotte "Charlie" Silva, she introduced Will Goodman, her new chief of technology and public information officer, who is president of the Idaho Education Technology Association and a former teacher, principal, interim superintendent and school district technology director; and Chuck Zimmerly, a retired administrator from ISU's College of Education, who will fill a new role as community relations officer, a contact for school districts.
"The Department of Education will be the go-to place for schools, districts and parents alike," Ybarra declared. She said she's already heard from school districts that they need increased operational funding. "During my silent tour, where I did more listening and less talking, the one thing that schools and districts are interested in is increasing operational funding," she said. However, she declined to give details of her budget proposal before the governor's budget presentation on Monday.
"It's all about the students," she said, "at the end of the day, what's best for kids." She said, "The only reason that the state department exists is to help students and schools flourish." There's a full report here from the Associated Press on Ybarra's first press conference, and you can read her full statement here.
---
---