Thu., Jan. 8, 2015
Lawmakers kick off hearings on state's economic outlook today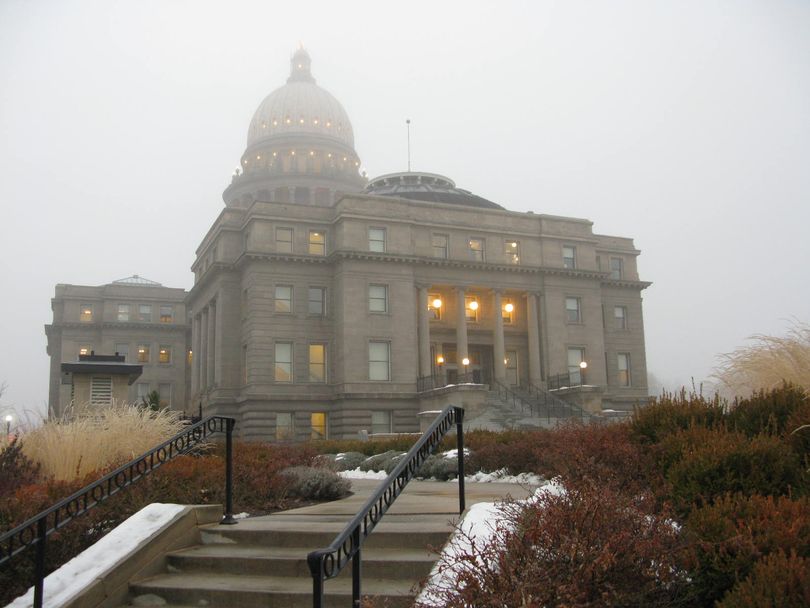 The Idaho Legislature's Economic Outlook & Revenue Assessment Committee meets all day today and all morning tomorrow, to hear from an array of business representatives, state officials, university economics professors and more as lawmakers begin the process of deciding how much economic growth the state likely will see in the coming year – and in line with that, on which figure to base the state budget. The joint committee will arrive at its estimate when it meets again next Thursday afternoon; its full agenda is online here, and the meetings will be streamed live here.
Boise State Public Radio reporter Adam Cotterell checked in with four of those the panel will hear from today or tomorrow: Idaho Association of Commerce & Industry President Alex LaBeau; commercial real estate broker LeAnn Hume; Agribeef Co. official Jayne Davis; and BSU economist Don Holley. Overall, the four offered a generally positive assessment of Idaho's economic outlook; Cotterell's full report is online here. "It looks good in terms of how fast it will grow," Holley told Cotterell. "It doesn't look good in the sense that we're still not back to where we were before the recession hit."
Holley warned against assuming a brighter economic outlook means tax cuts are justified, noting that Idaho has shorted education, prisons, and health and welfare during the economic downturn and has pressing needs. But LaBeau said he thinks lawmakers this session can afford to boost education and road funding, while at the same time cutting taxes. "It is a good place to be in," he said.
Also being streamed live today: The joint Change in Employee Compensation Committee, regarding state workers' salaries and benefits, which starts at 8 and will include public testimony starting at 3:15 p.m.; and the AP Legislative Preview, which runs from 9 a.m. to noon.
---
---