Sun., Jan. 11, 2015
Idaho's official Inaugural Ball draws more than 1,500 to the Capitol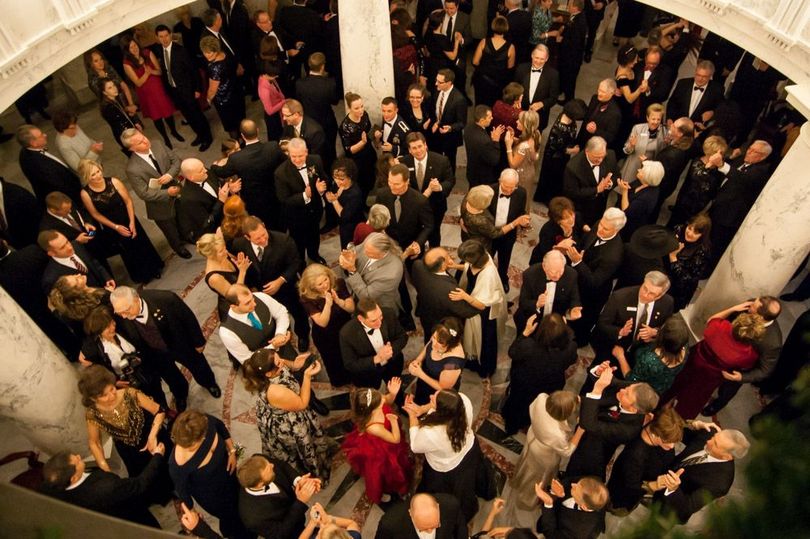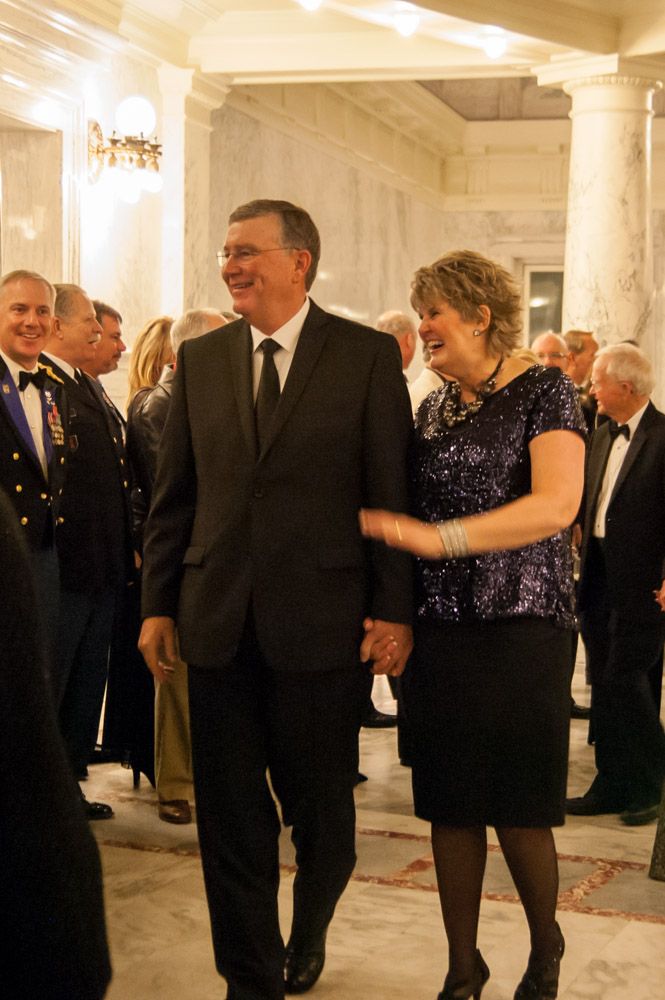 More than 1,500 people attended the state's official Inaugural Ball at the state Capitol on Saturday night, an event that, unlike several others the same evening, was non-partisan and open to the public. The ball, held to honor each inaugural since Idaho's Capitol opened in 1913, featured the traditional procession of elected officials and distinguished guests down through the rotunda, led by Gov. Butch Otter and First Lady Lori Otter. Then, the governor and first lady began the first dance as the 25th Army Band played, and soon, the public joined in, whirling and clapping.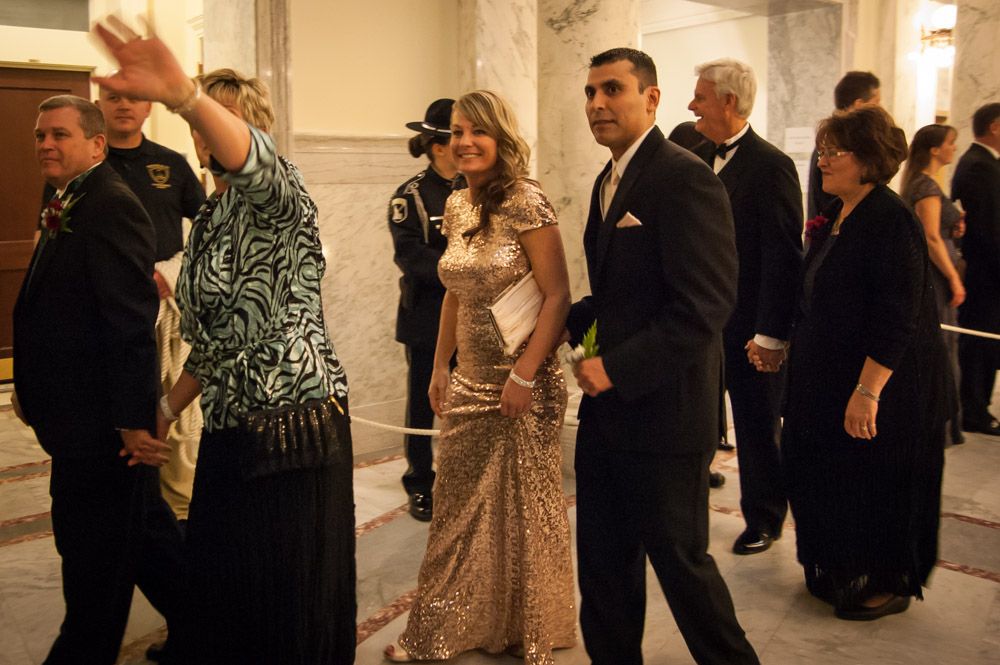 Among the sights and sounds of the evening: New state schools Superintendent Sherri Ybarra glittered in a sparkling gold floor-length gown; the first lady was dressed in deep blue with a geometric cutout above the bodice; and Teresa Little, wife of Lt. Gov. Brad Little, wore an elegant, beige floor-length gown with intricate tucking. The elected officials spent lots of time meeting and greeting folks along the way as they strolled through the traditional processional, after four years earlier, the processional lasted only a brief 13 minutes. This year's went well over half an hour.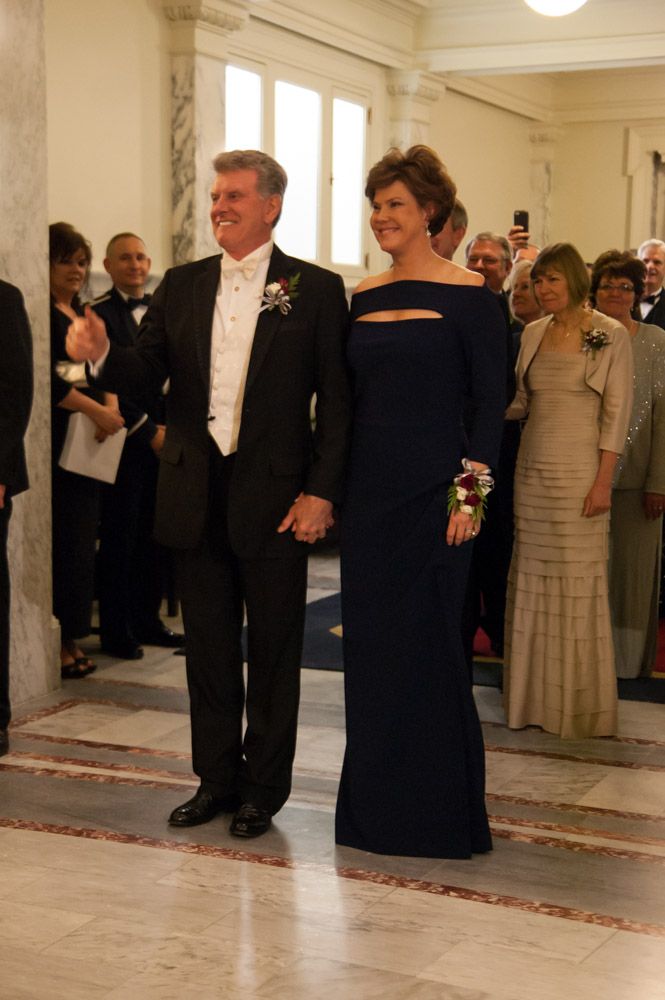 Idaho's Inaugural Ball is funded entirely by ticket sales. This year's $25 tickets paid for much of the event, but couldn't cover all the costs of both the ball and the inaugural ceremony a day earlier; Col. Tim Marsano of the Idaho National Guard said an appropriation from the Legislature likely will be sought to make up the difference. Idaho state law puts the Guard in charge of inaugural festivities. Major costs of the two days of events included $12,500 for printing, including programs and tickets; $6,500 for sound; $6,500 for flowers and decorations; $3,500 for the special stage on the Capitol steps for the inaugural ceremony; $2,600 for mailings and postage; $2,500 for a Capitol cleaning fee; and $2,400 for linens. Volunteers from the Assistance League of Boise and the Girl Scouts handled duties ranging from coat-check to catering.
Back in 2007, the inaugural festivities ran a surplus from robust ticket sales, which carried over to make up for a deficit in 2011, when just $25,000 worth of tickets were sold to the ball. This year's tickets, at $25, were up from the last two at $20 and the 2003 price of $15.
---
---