Report: Reliance on salary savings for raises creates 'perverse incentive' for state agencies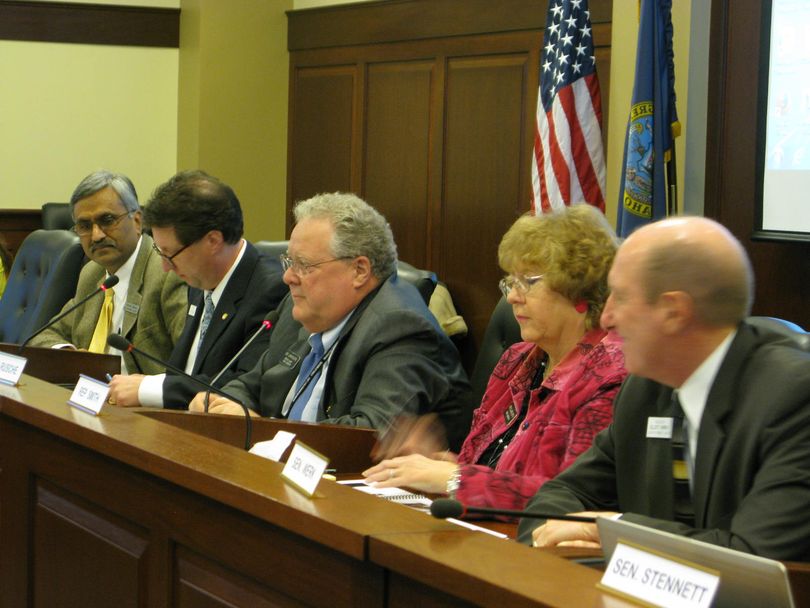 A new report from the Legislature's Office of Performance Evaluations today finds that when the Legislature doesn't allocate any money for pay raises for state employees and instead directs agencies to use any salary savings they incur for raises, the result is an inequitable distribution of raises, and a "perverse incentive" for state agencies to not follow their budgets. "If salary savings are relied upon as a primary compensation tool, these prudent agencies are punished," said analyst Bryon Welch. Salary savings occur when there are vacancies, turnover, or new employees make less than those they replace. Some agencies have them, some don't, and there's no way to plan for them.
Analyst Amanda Bartlett said the study found that when lawmakers fund raises, which still are distributed only based on merit, an average of 62 percent of state employees end up getting ongoing pay raises. When the state relies on salary savings, just 11 percent get raises. "On average, salary savings provides increases to a small portion of employees, while CEC (Change in Employee Compensation, funded by the Legislature as a percentage increase in personnel funds) provides increases to a larger portion of employees," Bartlett said.
In three of the last five years, lawmakers didn't allocate any money for state employee raises. Next year, Gov. Butch Otter is calling for 3 percent merit raises for state workers. The new report was presented this afternoon to the Joint Legislative Oversight Committee, which oversees OPE; it's available online here. Rep. Maxine Bell, R-Jerome, co-chair of the Joint Finance-Appropriations Committee, said, "This has been desperation budgeting from JFAC. … I hope those days are gone." She said, "I'm grateful for this report, but the report tells us that this has not been a fair system."
---
---