Tue., Jan. 20, 2015
Bill would ease way for new three-wheeled cars in Idaho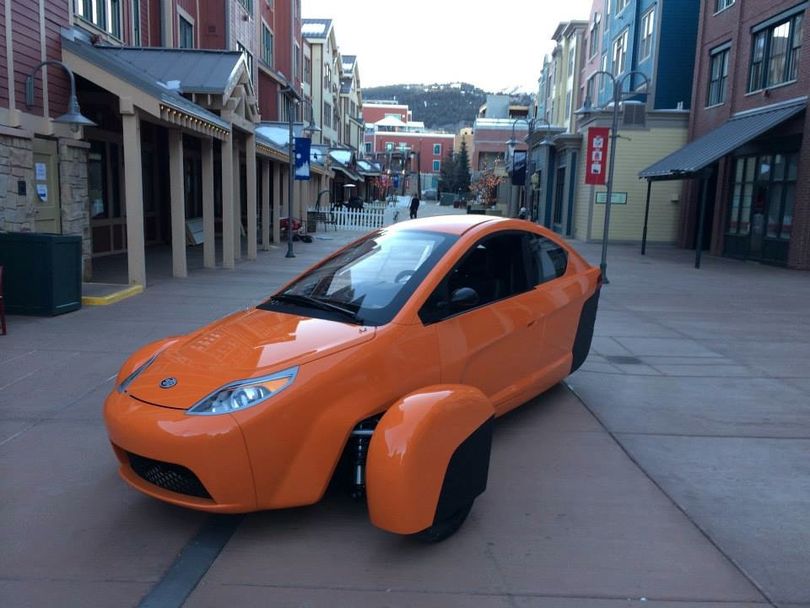 New legislation introduced in Idaho today could clear the way for Elio Motors' new vehicle, which has three wheels, two seats one in front of the other, gets 84 mpg and sells for $6,800, to be operated in Idaho with a driver's license. Without the bill, it would require a motorcycle endorsement to operate the new-fangled three-wheeler on Idaho roads.
"Last year, the CEO of the company called me after the session," said House Transportation Chairman Joe Palmer, R-Meridian. He agreed to work on legislation to allow the new type of car for Idaho licensed drivers; today, it was introduced on a unanimous vote Palmer's committee. "They're supposed to be in production this year," Palmer said.
"It has a full roll cage built into it, has an airbag and full safety features," Palmer told the committee. "We don't have a way of registering that in the state of Idaho. … It would have to be under the category of a motorcycle, and there are some rules attached with motorcycles that we don't want to have with that. … It's a car, it's not a motorcycle. … It does have the safety features." His bill would create a new section in law for an "auto-cycle." Palmer said, "When we do have a full hearing, if that's the will of the committee, the manufacturer will bring one of the vehicles here that we can see it. … One of us might get the opportunity to drive one."
Rep. Linden Bateman, R-Idaho Falls, said, "This looks like some of the vehicles I saw in Germany years ago running around – it's kind of exciting to see this development." Pictured above is an example of the vehicle from Elio Motors, which is based in Phoenix, Ariz.
---
---