Tue., Jan. 20, 2015
One in three Idahoans applies for some type of state welfare service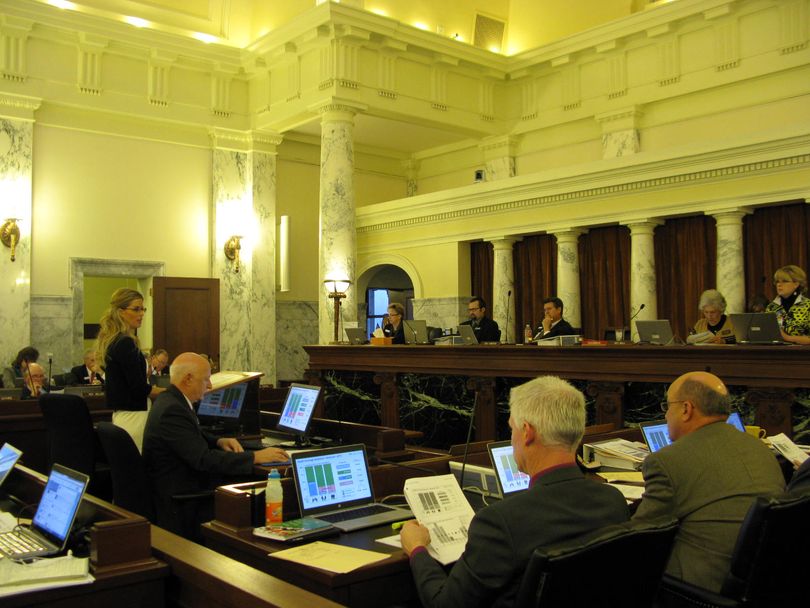 One in three Idahoans received state services through the Division of Welfare, which handles eligibility for state programs including food stamps, Medicaid, welfare, child support orders, home energy assistance and more. Lori Wolff, division administrator, told legislative budget writers this morning that after seeing the biggest increase in the nation during the recession, Idaho's food stamp numbers have dropped 8 percent since the 2011 high, to about 202,000 in the current fiscal year.
It's not that these people are just not working and collecting assistance, she told the Joint Finance-Appropriations Committee. "Many Idahoans do not make a livable wage," Wolff said. "The average wage for a family receiving food stamp benefits is $1,080 per month." The poverty level for a family of three is $1,649 a month. "Although working, many of our families struggle to meet the demands of daily costs – rent, food, health insurance, utilities, child care, basic needs," Wolff told lawmakers.
Idaho requires all food stamp recipients to be working or participating in work training and placement; if they don't, they lose the benefit.
Rep. John Gannon, D-Boise, said, "With the unemployment rate going down … in a way it's kind of alarming that we still have this much dependence on Health & Welfare. I have to assume that part of the problem is the wage level of many Idahoans." He asked how much each dollar increase in the state's minimum wage would reduce the cost of each welfare program; Wolff said she doesn't have stats on that, but the department's statisticians could look into it.
---
---