Wed., Jan. 21, 2015
Stage set at Boise State for Obama visit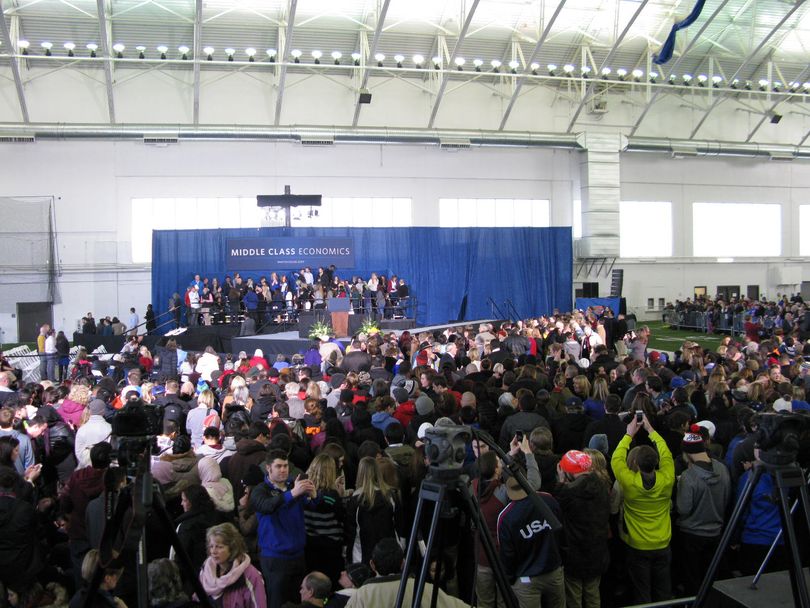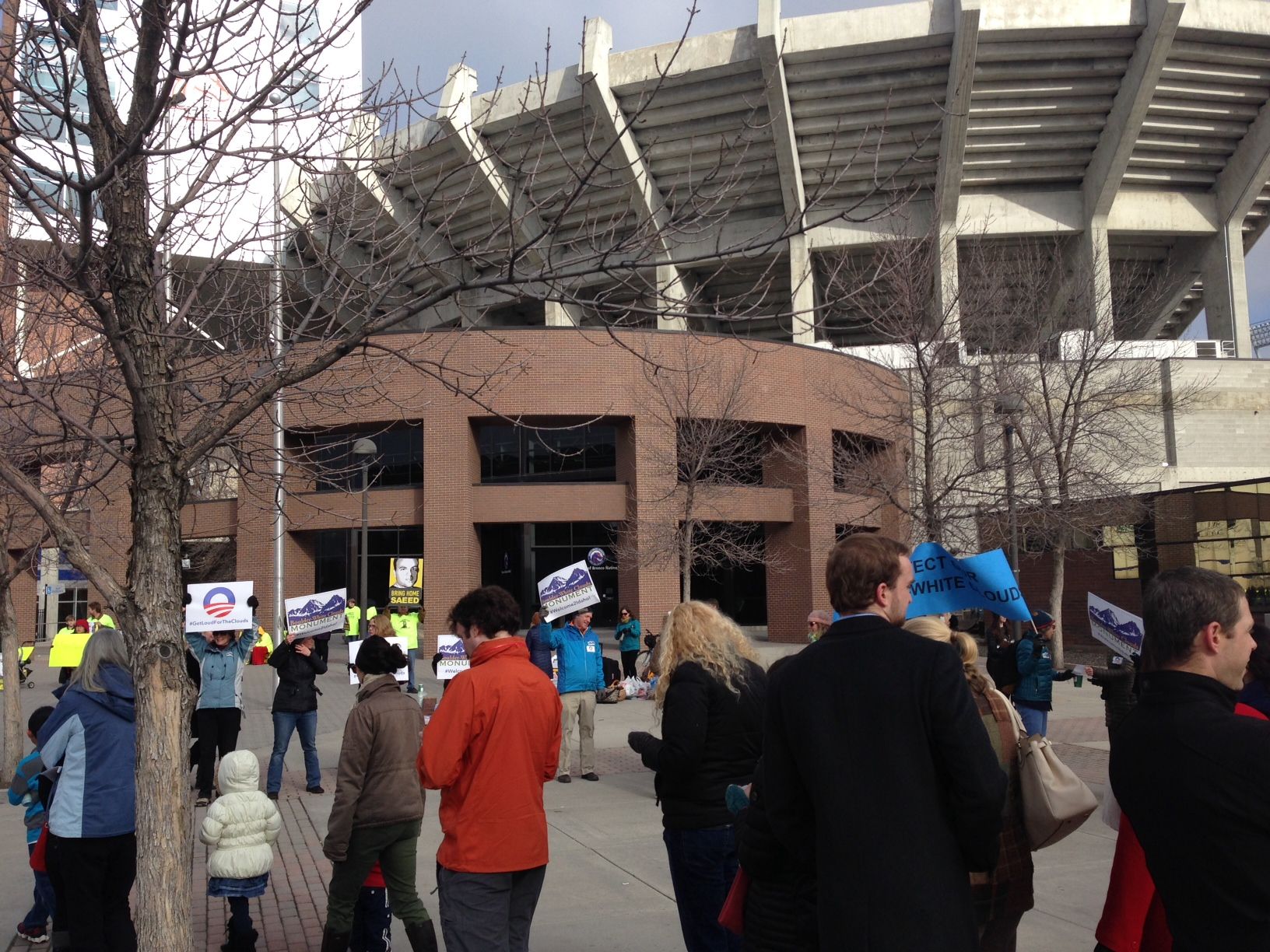 Outside the Caven-Williams Sports Complex at Boise State University, there's a long and cheerful line of folks waiting to get in for President Obama's speech this afternoon. There are signs promoting protection of the Boulder-White Clouds mountains and signs calling for freeing Boise Pastor Saeed Abedini, who's being held in Iran; Obama is scheduled to meet with Abedini's wife, Naghmeh, and her yong children after his talk.
Senate Majority Leader Chuck Winder, R-Meridian, is still at the Capitol; he said he committed several weeks ago to speak at an environmental forum this afternoon. "I don't think anybody from (Senate GOP) leadership was going, but there were other people that were trying to get tickets, beyond the Democrats," Winder said. "I think it's wonderful he's coming to town. I'm really pleased that he is meeting with Pastor Abedini's wife; I think that really shows compassion and kindness. … We're appreciative of him coming to town and particularly meeting with her and showing an interest in Boise State University and all the great things they're doing."
House Minority Leader John Rusche, D-Lewiston, said, "Almost all of the Democratic legislators are here and I think about six or seven of the Republican legislators." He said several asked him to get them tickets and he did. "I think it's really an honor, and if I were president, I'd do my best to get to as many states as I could, get to as many places as I could," Rusche said. "Some of the things he talked about in the State of the Union, the education, the infrastructure, are things that really align real nicely with what we were talking about in our address to the state of Idaho. I'm honored that he's here, I'm pleased that he chose Boise."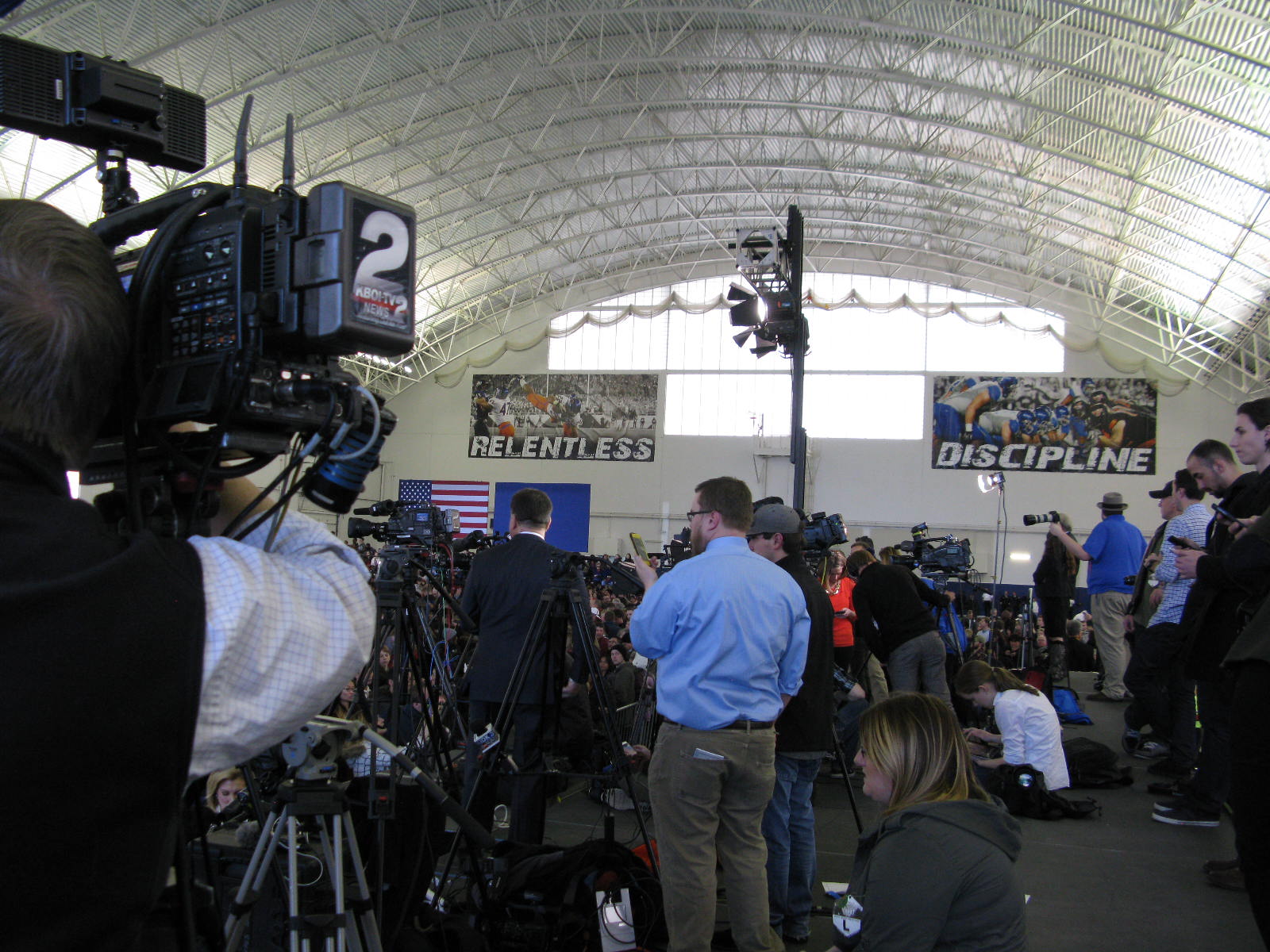 Rusche said Obama's connection to Boise State – that he and BSU President Robert Kustra both served in the Illinois Legislature – may have been an additional attraction to draw the president.
Idaho is the 47th state Obama has visited while in office; today is his first visit here as president, but he spoke to more than 14,000 people at a campaign rally at BSU when he first ran for president in 2008.
Inside the Caven-Williams Sports Complex at BSU, the stage is set for President Obama's speech and the crowd is big. There's also lots of media here, both from inside and outside Idaho.
---
---