Mon., Jan. 26, 2015
Testimony: 'The Bible is not vague concerning this issue of morality'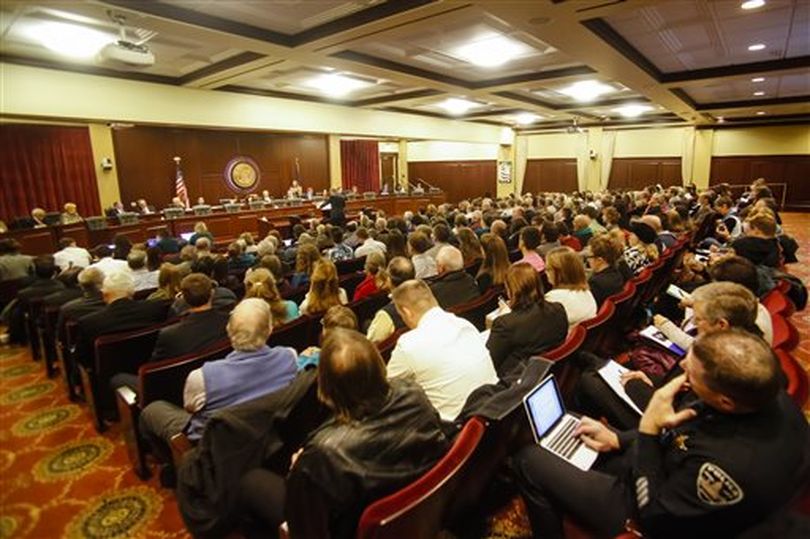 In continuing testimony on the "Add the Words" bill, HB 2, which bans discrimination in employment, housing or public accommodations based on sexual orientation or gender identity:
Ben Baker of Pocatello told the committee, "We do not want to participate in such sorts of activities as gay ceremonies or gay pride events, because those sorts of activities are offensive to me." He said he believes businesses should have that option. "Many people would agree that those businesses are within their legal right, but that right is not being respected by laws like this." He noted while a referendum he worked for in Pocatello seeking to overturn that city's anti-discrimination ordinance failed, "We did pretty well," losing only narrowly.
Gary Lancaster of Twin Falls told lawmakers, "God created them male and female. To say that God created someone other than that would be to say that God is the creator of sin. … The Bible is not vague concerning this issue of morality." He also said he was concerned because his wife encountered a transgender woman in the women's restroom at the Capitol today.
Both Baker and Lancaster have spoken at length; in the first hour of this evening's hearing, only five people have testified.
---
---