Tue., Jan. 27, 2015, 11:51 a.m.
Ybarra addresses school choice rally, backs charter schools as part of system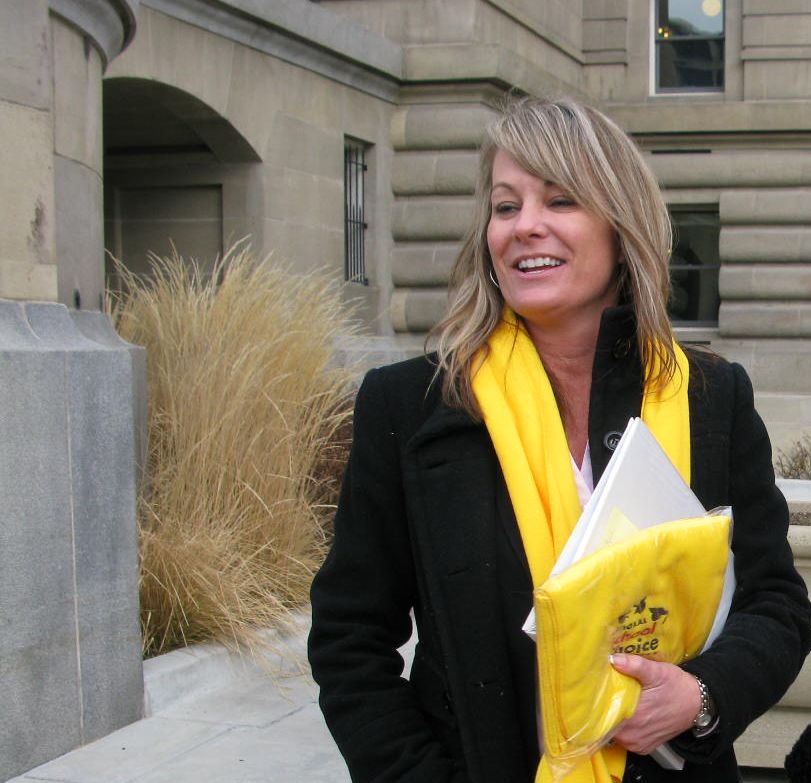 More than 500 people, including hundreds of Idaho charter school students wearing bright-yellow fleece scarves, gathered on the state Capitol steps today for a rally celebration National School Choice Week, and state schools Superintendent Sherri Ybarra offered supportive words. "Instead of pitting charter schools and traditional schools against one another … we must instead build a bridge of communication to one another so that we can take the best from each educational option and create successful, effective options for all," Ybarra told the crowd. She said the system will work best when "all of the options available are providing quality, effective education to our children, so that the choice that you as parents must make is not whether one system is better than the other, but simply which of several good options best fits the specific needs of your child."
She shook hands and visited with students and parents afterward; some held signs saying, "I Trust Parents." Ybarra said, "We need to get back to the conversations about what works. That was the reason that we created charter schools, so that we can learn from one another."
The rally was sponsored by an array of groups including the Idaho Charter School Network, the Coalition of Idaho Charter School Families, the Idaho Federation of Independent Schools, Idaho Business for Education, and the J.A. and Kathryn Albertson Foundation. Its theme was "Trust Parents," and it joined similar events around the country; participants marched from the Basque History Museum in downtown Boise to the Capitol for the rally.
---
---