Fri., June 5, 2015, 12:57 p.m.
At Idaho GOP confab: 'Say Nice Things About Mike Crapo Day'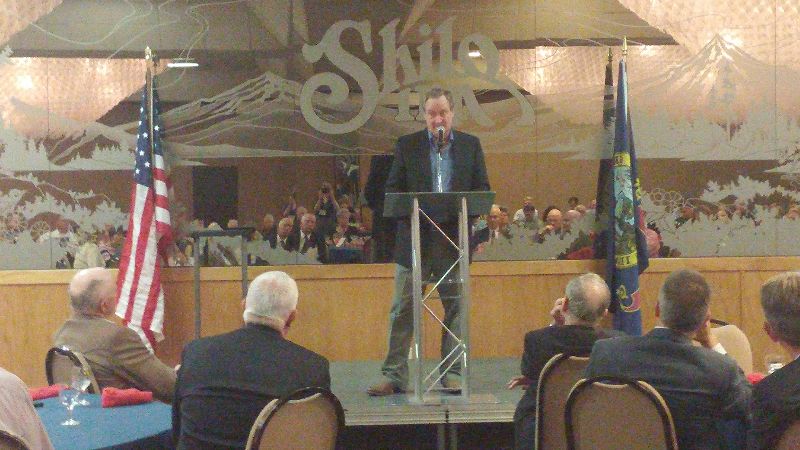 This seems to be "Say Nice Things About Mike Crapo day" at the Idaho GOP summer meeting in Idaho Falls, reports Melissa Davlin of Idaho Public TV. Davlin reports from Idaho Falls that Crapo, the luncheon speaker today, received a friendly welcome from the party faithful, a warm introduction from fellow Sen. Jim Risch and an all-out endorsement from 1st District Congressman Raul Labrador.
Labrador took the stage before Crapo, Davlin reports, and moved to shut down rumors that apparently have been rampant in D.C. that he'd challenge Crapo in the 2015 GOP primary. "There's no way I would treat a gentleman like that in that way," Labrador declared. "He's a good, decent man."
After Risch's equally positive introduction, Crapo quipped, "I didn't realize this was going to be Say Nice Things About Mike Crapo Day."
Crapo's remarks focused on criticisms of federal regulations and their effect on the economy, and concerns about data collection by the NSA. You can read Davlin's full post here at her Idaho Reports blog.
---
---