Wed., May 20, 2015
Federal prosecutors: No criminal charges in CCA investigation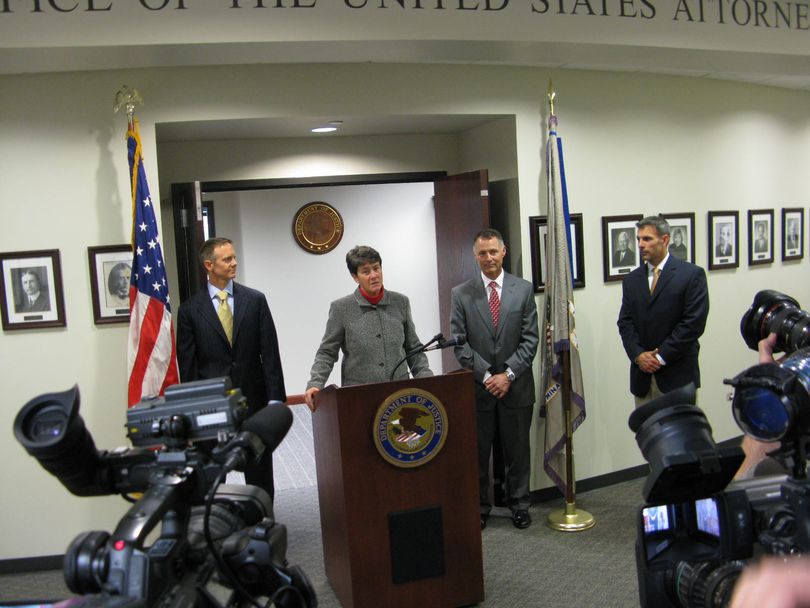 After an extensive, 15-month investigation by the FBI and the U.S. Department of Justice, federal prosecutors today declined to file any federal criminal charges of fraud or public corruption in connection with Idaho's canceled private prison contract with Corrections Corporation of America. The main reason: Though CCA submitted falsified staffing records for thousands of hours of guard duty they didn't staff at Idaho's largest prison, investigators found that the falsified records weren't used to defraud the state out of payments – because the state was paid based on the number of inmates, not the number of guard staff hours. The contract allowed the state to receive damages for that type of contract violation.
"No evidence showed that the false entries were made by the low-level employees with the intent to defraud the state of Idaho of money or property, as is required under the federal criminal fraud statutes," said U.S. Attorney for Idaho Wendy Olson. "In addition, no evidence obtained during the FBI investigation showed that state employees at the Idaho State Police, the Idaho Department of Correction or the governor's office sought to delay, hinder or corruptly influence a state criminal investigation, as is required under the federal public corruption statutes. Rather, the evidence shows a series of miscommunications and uncorrected assumptions that led to incorrect reports in the media and incorrect statements in related civil federal court proceedings that the Idaho State Police were conducting a criminal investigation, when in fact they were not."
Federal investigators interviewed about 20 state or CCA employees in their probe, and went through voluminous documents obtained from the ISP, the Idaho Department of Correction, the governor's office, other state agencies, CCA and the courts. The investigation included FBI agents and specialists in Boise, Salt Lake City and Washington, D.C.
Olson said an Idaho Department of Correction employee falsely testified in federal court that the Idaho State Police was conducting a criminal investigation into the matter, when it was not. But that wasn't perjury, she said, because due to miscommunications among state agencies, the employee believed that was the case, and the Idaho State Police never corrected it. Only after months of references to the non-existent ISP investigation, including refusals of public records requests because of supposed an ongoing investigation, did the state finally acknowledge ISP had never launched a criminal investigation. It finally did so in February of 2014, but a month later, the FBI stepped in and took over.
The state also agreed to a $1 million civil settlement in February of 2014 over the understaffing and contract-compliance issues, before Gov. Butch Otter asked ISP to launch a criminal investigation. Asked if that chain of events – settling before investigating – was found to be improper, Olson said, "We looked at whether there were violations. There were a number of other actions or matters that may be of concern to the state agencies or to the voters or whatever." But, she said, "There is insufficient evidence to prove any criminal charges beyond a reasonable doubt."
---
---