Mon., Nov. 2, 2015
Tax-protesting former Idaho lawmaker re-purchases home at tax auction, fails to pay on time
Tax-protesting former Idaho State Rep. Phil Hart successfully re-purchased his Athol home from the IRS at a public auction last month, but he missed an Oct. 22 deadline to pay the balance of the purchase price and is now appealing in court for more time.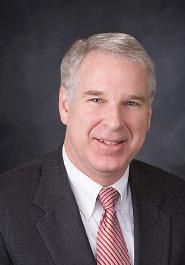 The IRS seized Hart's log home to help satisfy his more than $586,000 federal income tax debt. At a public auction in Coeur d'Alene on Oct. 1, Hart was the high bidder for the home on 10 acres, bidding $202,740, well above the minimum bid of $110,000; the 3-bedroom, 3-bath, 2,888 square foot home is assessed for tax purposes at $268,681. He submitted a deposit to the IRS of $23,260, and the balance was due by Oct. 22.
But instead of paying up on that date, Hart instead filed an emergency motion in federal court asking for a delay until December. Hart's attorney, Charles McFarland of New Castle, Kentucky, wrote that the payment deadline was "an unrealistic time frame in light of the complications in this case." He said Hart had obtained financing through "Loan Star Mortgage," but had encountered delays getting title insurance.
Terms of the federal auction of the home say that if the successful bidder defaults, he loses his deposit, and the IRS would have the choice of offering the home for sale again or selling it to the second-highest bidder.
Federal prosecutors opposed Hart's request, saying the delays were Hart's own fault, but said they'd agree to a 21-day extension, to Nov. 12, provided no further extensions are granted. Senior U.S. District Judge Edward Lodge sided with prosecutors, and gave Hart until Nov. 12 to pay up.
"Mr. Hart has requested several extensions of time throughout this case," Lodge wrote in an Oct. 28 order. "The Court has accommodated many of those prior requests. This motion, however, provides no basis for doing so. The terms and deadlines governing the sale of the real property were proposed by the parties. … Mr. Hart waited until the day the balance was due and owing on the property to file his request for extension of time."
Lodge wrote that there was "simply no basis upon which to grant Mr. Hart's request" for 45 more days, but that, "in the interest of justice," he'd grant a "very limited extension." After Nov. 12, Lodge wrote, "No further extensions shall be granted." You can read my full story here at spokesman.com.
---
---