Tue., Nov. 3, 2015
Otter unveils new medal, will be state's top civilian honor
Idaho Gov. Butch Otter today unveiled a new Idaho Medal of Achievement, which will be the highest civilian honor conferred by the state of Idaho, and will recognize one Idahoan each year, living or dead, for their "exceptional, meritorious and inspirational" service to the people of the state. Hecla Mining Co. donated the silver for each of six 19-ounce silver medals, to cover the first six years, and designed the medal in collaboration with Northwest Territorial Mint. Hecla CEO Phil Baker, who joined Otter for the announcement, said, "We donated six years worth of metal, and, well, Hecla's been around a long time. I'm sure we'll be around at the end of six years, and so will be happy to donate more at that time."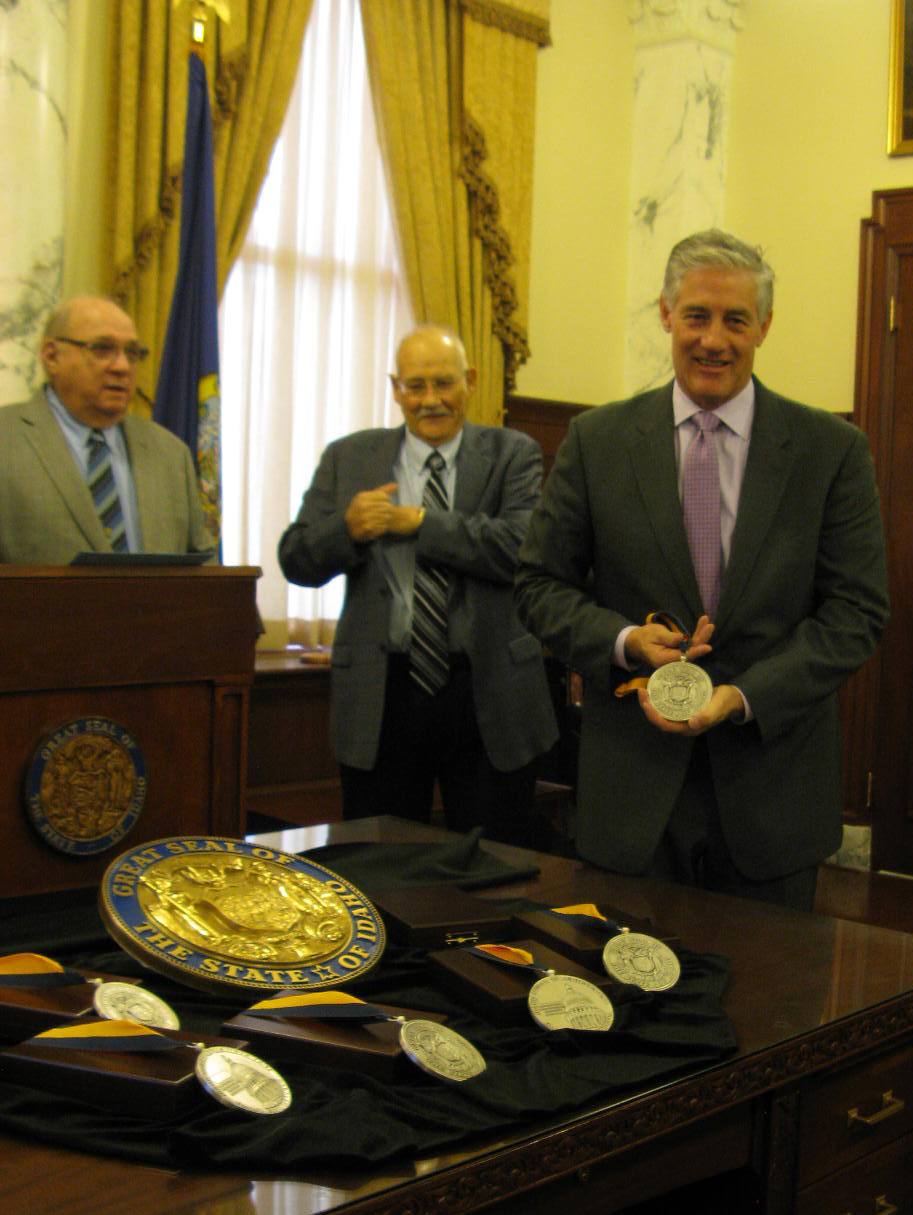 Hecla Mining was incorporated in 1891, one year after Idaho became a state. Baker said it's now the oldest publicly traded company in the state, and its Lucky Friday mine in the Silver Valley has been in continuous operation for nearly 70 years. "Currently we are investing over $200 million to sink a shaft 10,000 feet below the surface that will extend the mine life more than 25 years."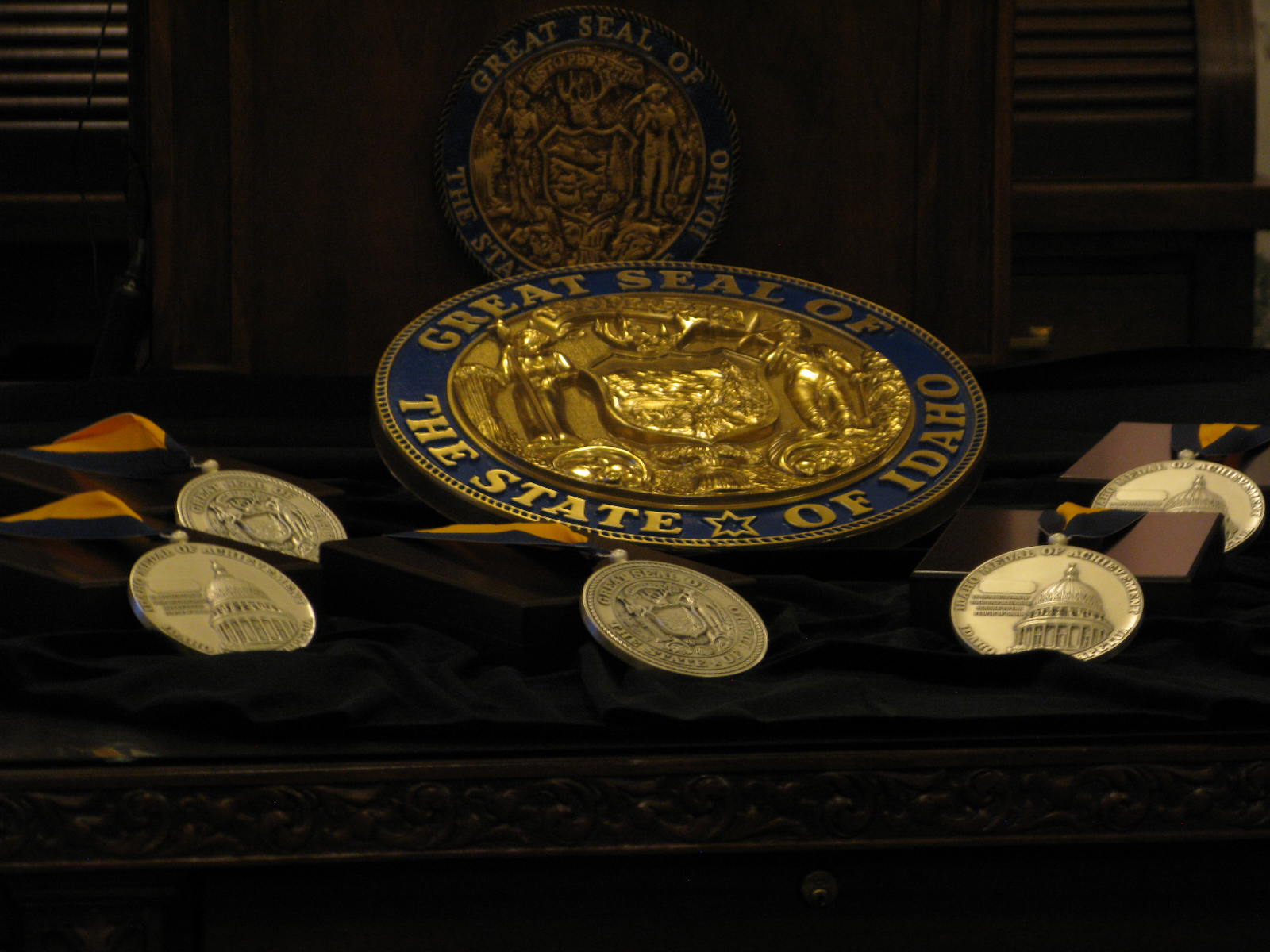 Otter named four members of what will be a five-member commission to vet nominees for the award, the fifth is in the works. The four: Former Idaho Secretary of State Ben Ysursa, former Idaho Supreme Court Chief Justice Linda Copple Trout, Boise businessman and prominent Democrat Skip Oppenheimer; and PERSI board chairman and former Idaho Republican Party chairman Kirk Sullivan.
Otter said, "This award is aimed at singling out for recognition those citizens among us whose life or deeds embody the best of what it means to be an Idahoan. We should celebrate these individuals' lives, revel in their accomplishments, and hold them up as a model to emulate."
Nominations may be submitted to the governor's office by March 31; the commission will forward up to five finalists to the governor by May 1, and the governor will select each year's winner.
---
---