Fri., Nov. 13, 2015
The week that was…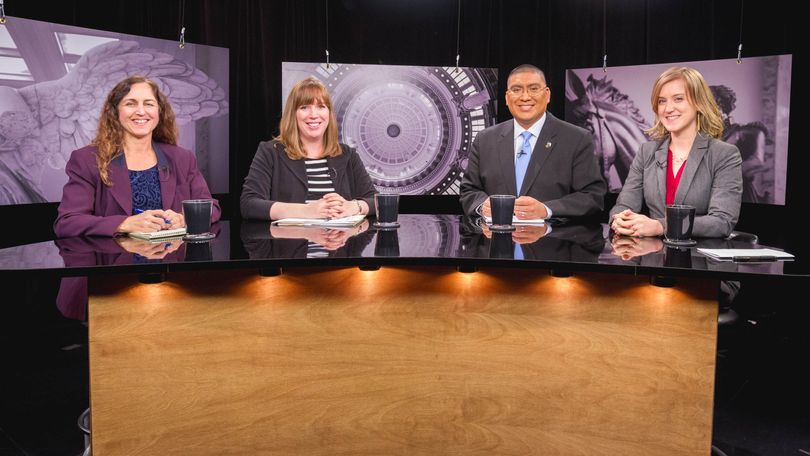 Tonight's "Idaho Reports" tackles public defense reform, which lawmakers on a joint interim committee struggled with for hours this week, as they reviewed possible legislation without reaching agreement. The program includes co-host Melissa Davlin's interview with Rep. Christy Perry, R-Nampa, co-chair of the panel; and a report on how public defense plays out in Nez Perce County.
On the pundits panel, I join Rebecca Boone of the Associated Press, co-host Aaron Kunz and Davlin to discuss the issue, along with other developments from this week, including the investigation into the shooting death of an Adams County rancher at the hands of sheriff's deputies. Regular commentator Jim Weatherby is missing the panel tonight to receive a distinguished award from Northwest Nazarene University.
The show airs at 8 tonight; after it airs, you can watch it here online any time. It also re-airs Sunday at 10:30 a.m. Mountain time, 9:30 Pacific.
---
---