Sun., Oct. 4, 2015
Malek navigates Republican politics, Kootenai County-style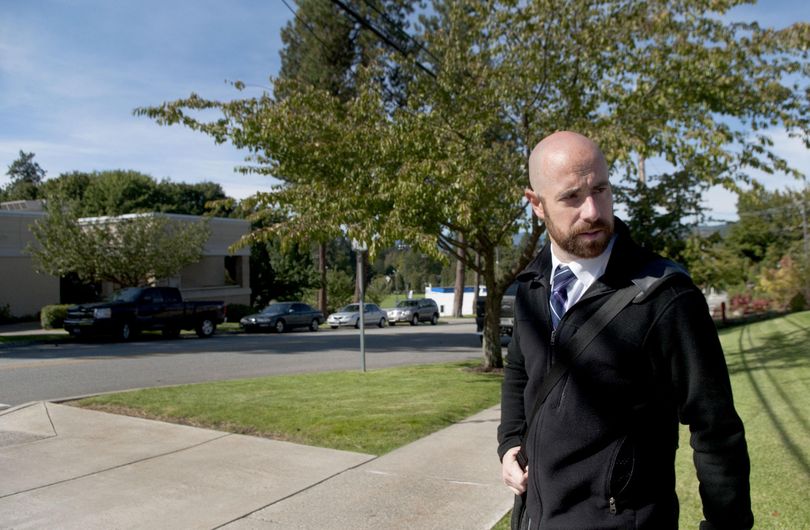 Luke Malek is a young lawyer, a North Idaho resident since the second grade with deep ties in the community, and the son of two local physicians. A Republican, he worked for former Sen. Larry Craig and Sen. Mike Crapo, and was recruited by former Gov. Jim Risch to be the state's first governor's representative to North Idaho. He comes from a religious family; his brothers are Matthew, Marc and John.
Elected to the state Legislature in 2012, he quickly became a popular and well-respected lawmaker. But he barely squeaked through the GOP primary last year against an unknown newcomer. Welcome to GOP politics in heavily Republican, but still much-divided, Kootenai County.
A recent arrival from California who claimed to be the true conservative came within 180 votes of defeating Malek in the 2014 GOP primary. But just 3,322 people cast ballots in that primary race, in a legislative district with more than 44,000 residents and nearly 22,500 registered voters.
It was Idaho's second closed Republican primary election for the Legislature, when only those who registered as Republicans could participate. Previously, Idahoans hadn't had to register by party, and many take pleasure in calling themselves independents. The month of the primary election, nearly 14,000 of the district's registered voters were registered as "unaffiliated" with any party – meaning they couldn't vote in the GOP race. Only 6,407 had registered as Republicans, and nearly half of those didn't vote.
That leaves a small group making the call in the primary, with little competition in Idaho's general elections. After winning the primary, Malek was unopposed in the November 2014 general election and received more than 8,700 votes. Currently, statewide, 49.5 percent of Idaho's 736,212 registered voters are registered as unaffiliated with any party.
Jasper LiCalzi, a professor of political economy at the College of Idaho, said in heavily GOP-dominated Idaho – where every statewide elected office and 80 percent of the seats in the Legislature are held by Republicans – "the problem is not enough people who identify, really, by their voting record as Republicans register as Republicans."
Kootenai County Sheriff Ben Wolfinger, a lifelong Republican and former city councilman who backs Malek, called it "comical" that anyone would question Malek's GOP pedigree. "He's got a pretty long history of being a staunch Republican," Wolfinger said. You can read my full story here from Sunday's Spokesman-Review.
---
---