Mon., Oct. 5, 2015
Legislature's broadband study panel opens two-day meeting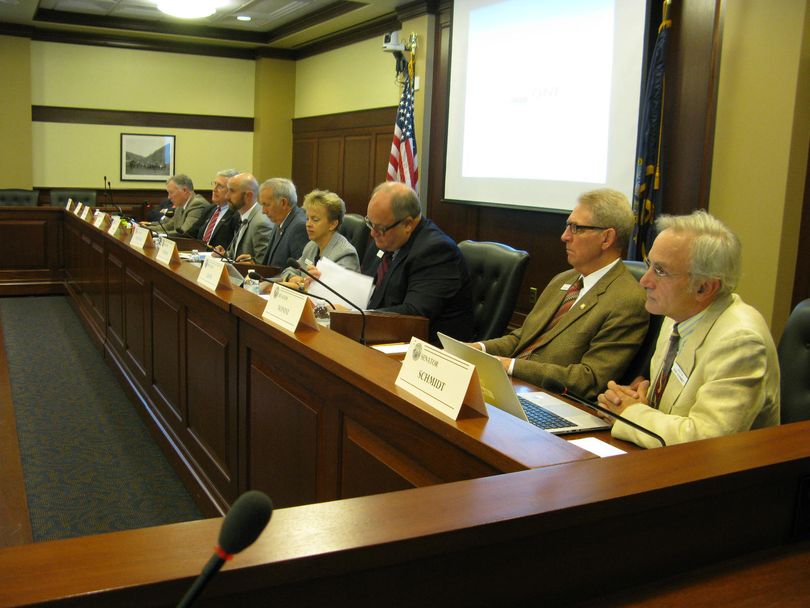 The Idaho Legislature's Broadband Access Study Committee has kicked off a two-day meeting this morning, with plans to hear from an array of broadband providers, including CableOne, Syringa Networks, Cisco Systems, T-Mobile, Tek-Hut, Ednetics and more. First, the panel heard from the state Tax Commission about the existing Idaho income tax credit for investment in broadband equipment. The credit is for 3 percent of the cost of the equipment investment; it's limited to $750,000 per taxpayer per year and no more than the tax liability after all other credits; it can be carried forward up to 14 years and is transferable.
Interestingly, most of those taking the credit are individuals, not corporations, accounting for $60 million of the estimated $70 million investment for which the credit has been claimed. Thomas Shaner, tax policy specialist for the Tax Commission, said that could be due to pass-through from partnerships or S corporations, or it could be due to individuals purchasing the credits. "It's difficult to tell, because individuals can purchase and have been purchasing credits," he told the lawmakers.
The meeting is scheduled to run all day today and tomorrow; tomorrow's agenda includes another provider, Education Networks of America, plus presentations on how an array of government agencies use broadband in Idaho, including public safety, transportation, universities and more, and what other states do. You can listen live here.
---
---