Wed., Oct. 14, 2015
Tax Working Group meeting again, looks at impact of personal property tax break…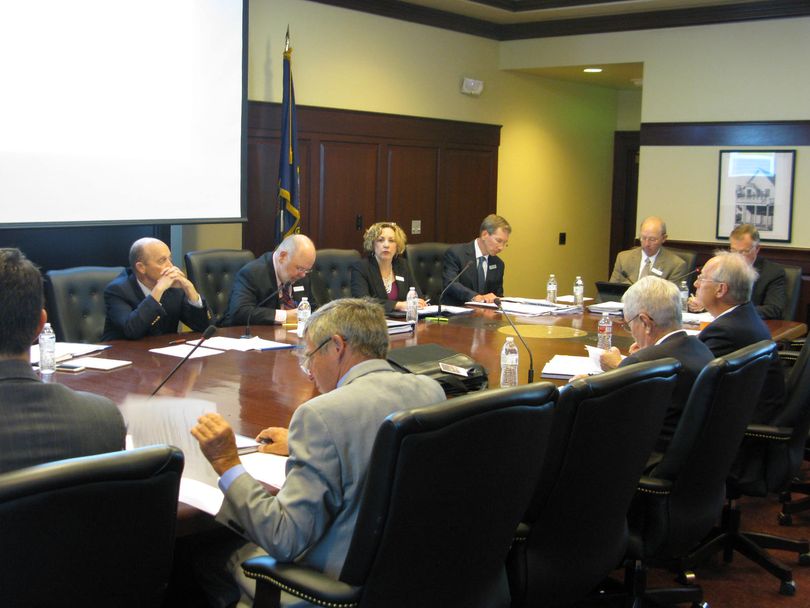 The Legislature's Tax Working Group is meeting again today, and first up, hearing a report from Idaho State Tax Commission Tax Policy Manager Mike Chakarun on what would happen if the current $100,000 exemption from personal property tax for business equipment were raised to $250,000, $500,000 or $1 million. At $250,000, the state would have to reimburse counties for another roughly $10.5 million in locally assessed property taxes; at $500,000, $19.7 million; and at $1 million, $30.2 million. That's on top of the $18 million a year the state is now reimbursing counties for the cost of the current $100,000 exemption.
In addition, if the exemption were raised, the number of taxpayers paying the business personal property tax would fall from the current 5,465 to 2,616 at $250,000; 1,412 at $500,000; and just 800 at $1 million.
"If we moved it to a million dollars, then it would pretty well eliminate everybody but the big boys, as far as the personal property tax," said Rep. Gary Collins, R-Nampa, co-chairman of the Tax working Group and the House Rev & Tax chairman. "That is correct," Chakarun responded. "It would leave 800 taxpayers, we estimate."
Sen. Jim Guthrie, R-McCammon, asked what the cost to the state general fund would be if the tax were entirely eliminated. According to current Tax Commission estimates, that would run $105 million to $140 million, depending on how definitions are written. The value of operating property – utility property, which is centrally rather than locally assessed – could vary and affect the totals.
You can listen live here; the panel is also scheduled to discuss income tax brackets, internet sales tax, current tax exemptions and breaks, and other issues today.
---
---