Fri., Oct. 23, 2015
Strong state revenues, conservative budgeting could lead to big surplus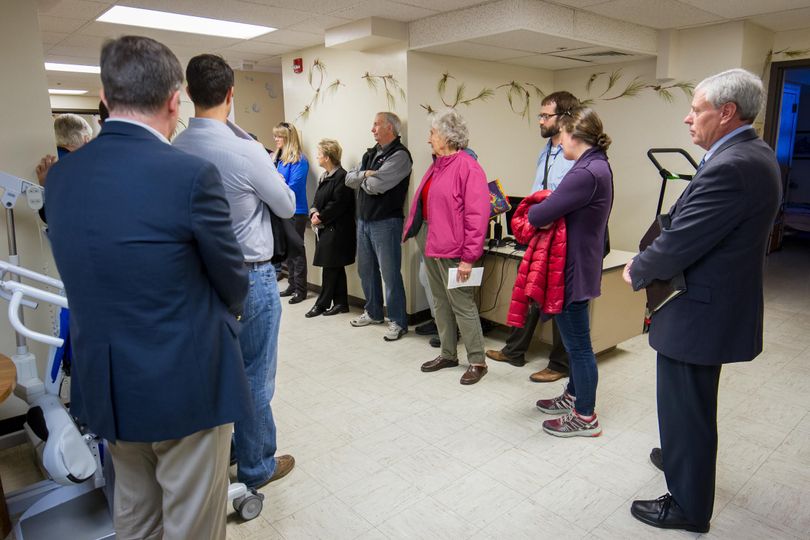 Idaho lawmakers have been budgeting so conservatively for state programs and services that the state is on track to end the current fiscal year on June 30 with a $108 million surplus, and if the state sees moderate revenue growth in the coming year of 4.5 percent, it could cover base budget requests plus a 7.5 percent increase and run up an end-of-the-year surplus of $150 million, according to figures presented to the Joint Finance-Appropriations Committee this week.
That's not including an array of big costs that legislative budget-writers also are watching for: Millions in fire-suppression costs; a funding shortfall at Idaho's courts; raises for state employees whose pay has long fallen far below market rates; several pricey computer system upgrades; future costs to continue phasing in a teacher career ladder pay system; and potential expenses to fix Idaho's public defense system, change its purchasing practices, invest in water projects and make changes in the state's tax system.
JFAC members are holding their interim meeting this week, and have toured an array of locations in eastern Idaho, from the Triumph Mine to State Hospital South to the Dubois U.S. Sheep Experiment Station. They discussed funding issues with a small, rural school district; toured the Rock Creek Ranch, which Idaho Fish & Game wants to purchase and JFAC, after a long delay, supported last year, but it died by one vote in the House after passing the Senate 31-3; and they toured the state's first tele-pharmacy at Idaho State University. They're also hearing presentations on funding and budget issues that they'll need to address when the Legislature convenes in January.
Sen. Shawn Keough, R-Sandpoint, JFAC co-chair, said the interim meetings let JFAC members "see where the impacts of our decisions are on the ground."
You can see the General Fund Review here, which was presented to JFAC by legislative budget director Cathy Holland-Smith. "Having been through the Great Recession, certainly the numbers are looking a lot better than they have," Keough said. "It's good to be in a good place." At the same time, she noted that some parts of the state "aren't doing as well."
Rep. Robert Anderst, R-Nampa, a member of the Legislature's Tax Working Group, recently asked state budget analysts to look at how Idaho's state and local government spending on programs and services compares to other states, and it yielded a surprising result: Idaho ranked dead last in per-capita spending, by a long shot.
---
---