Mon., Sept. 7, 2015
Tough Idaho fire season burns state, federal, private land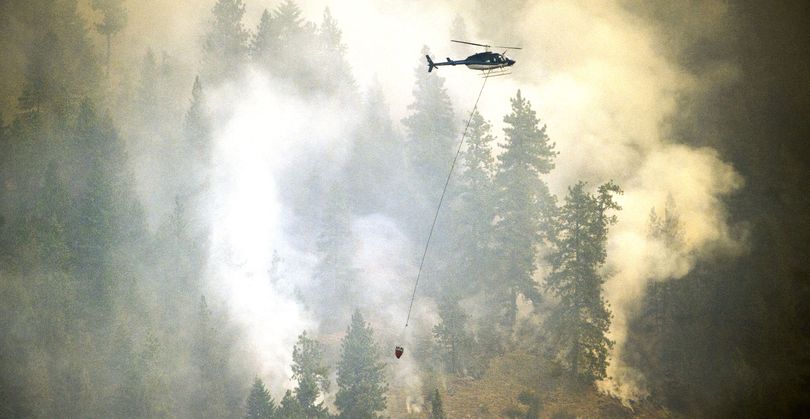 North Idaho forests are burning this year, and despite controversy over management of federal lands, the fires are paying no attention to whether it's private, state or federal land they gobble up. In fact, two of the state's most destructive fires, the Cape Horn fire that burned six homes near Bayview and the Clearwater Complex that destroyed 42 homes in Kamiah, have burned largely on private, tribal or state land – in the Cape Horn case, land owned by a private timber company, Stimson Lumber.
"The numbers suggest that everything burned," said John Freemuth, Boise State University political scientist and an expert on public lands, "and that's because the conditions are so awful. … Our problems are the conditions creating this and the way we spend money to fight it – not who's managing it. I think we've finally learned that that's simply a false hypothesis."
That hypothesis has been that states would more actively manage public land than the federal government, reducing fire risk and making money. There have been several attempts in the Idaho Legislature to look into how the state could gain control of federal lands, and some Idaho politicians continue to push the idea.
But the culprits this year are an incredibly dry landscape, with minimal snowpack, little rain and unusually low humidity; record high temperatures; and storms that have ignited and driven wildfires with lightning and high winds. You can read my full story here from Sunday's Spokesman-Review.
---
---