Tue., Sept. 22, 2015
Four western governors, but not Otter, join Jewell for sage grouse announcement; he's in Albion for Capital for a Day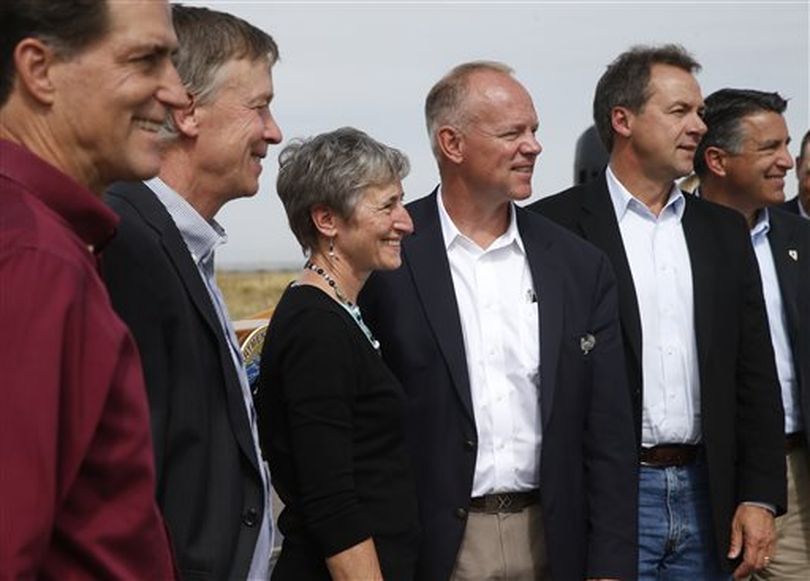 U.S. Secretary of the Interior Sally Jewell was joined by the governors of Colorado, Nevada, Montana and Wyoming, along with the heads of the federal Fish & Wildlife Service, the BLM, the Forest Service, the National Resource Conservation Service and the U.S. Geological Survey, for the announcement in Colorado this morning that the sage grouse will not be granted endangered species protections.
"This is truly a historic effort – one that represents extraordinary collaboration across the American West," Jewell said. "It demonstrates that the Endangered Species Act is an effective and flexible tool and a critical catalyst for conservation – ensuring that future generations can enjoy the diversity of wildlife that we do today. The epic conservation effort will benefit westerners and hundreds of species that call this iconic landscape home, while giving states, businesses and communities the certainty they need to plan for sustainable economic development."
So why wasn't Idaho Gov. Butch Otter there? Jon Hanian, his spokesman, said, "He's at Capital For A Day in Albion." Otter, members of his cabinet and other state officials are in the tiny Cassia County city, population 272, today for one of Otter's monthly sessions, in which he invites local residents for discussions about government issues and public policy; this is his 85th Capital for a Day session, for which he chooses a different rural Idaho town each month.
Otter will have a statement today on the sage grouse decision; I'll post it when it arrives. You can read the Department of Interior's full announcement here.
---
---