Wed., Feb. 10, 2016
With fewer prisoners, Idaho bringing inmates back from out of state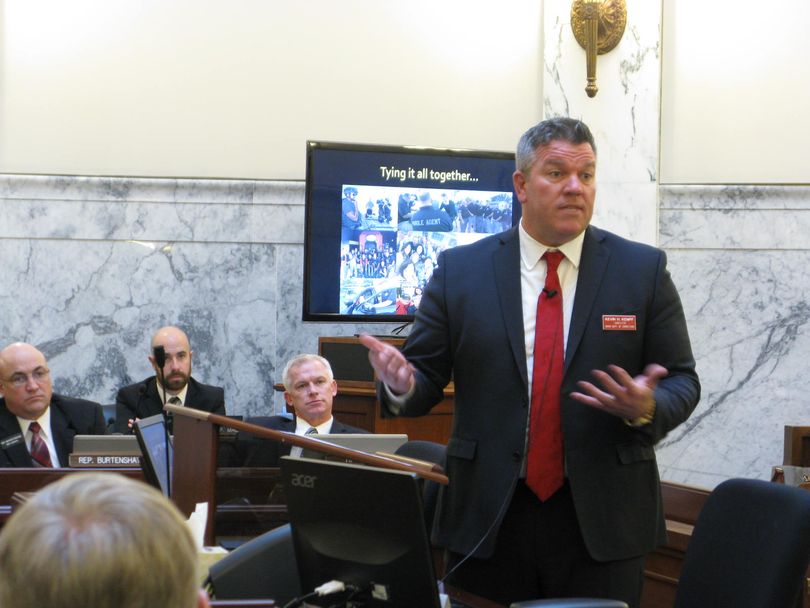 Idaho's state prison population grown has fallen off below projections, and the state will be bringing back all 173 of its inmates who now are being housed in a private prison in Colorado by April, state Corrections Director Kevin Kempf told legislative budget writers this morning. "Every one of our inmates that's sitting in a private prison in Colorado right now will be back in the state of Idaho in the next 60 days – they're all coming back," Kempf said. "Our county jail beds have reduced. And it's all because our inmate population is on a slow decline right now."
He said there are a variety of reasons for that, including justice reinvestment reforms and changes in prison programs. "Inmates are coming before the parole board prepared for parole," Kempf told the Joint Finance-Appropriations Committee."
As a result, the state prisons are reverting $1.2 million back to the state general fund from their budget this year, Kempf said. And Gov. Butch Otter has revised his budget recommendation for next year, dropping it by $2.9 million in state general funds. Originally, the budget had anticipated 200 Idaho inmates being housed out-of-state next year; now, it's zero.
Sandy Jones, executive director of the state Commission of Pardons and Parole, told JFAC, "I can tell you that our releases to parole in the last year literally have doubled."
Back in June, Idaho had 8,200 prison inmates in its system, including those housed in county jails and in Colorado. "Today, we're hovering right around 7,800," Kempf said. That, he said, is "why we're able to revert money back."
There are still plenty of challenges in the prison system, Kempf reported, from compliance with court orders in the long-running Balla lawsuit to a cost that could exceed $5 million to treat inmates with hepatitus C. Reorganizations within the department have moved staff from headquarters to front-line positions including probation officers and drug and alcohol counselors; a multi-year "security retention plan" aimed at boosting pay for high-turnover uniformed personnel has resulted in a drop in turnover this year.
Otter's original budget request for prisons for next year called for an 8.6 percent increase in state general funds; with the revision, the governor is requesting a 6.7 percent increase.
---
---