Thu., Feb. 11, 2016
Two Idaho lawmakers at scene as Burns standoff ends with surrenders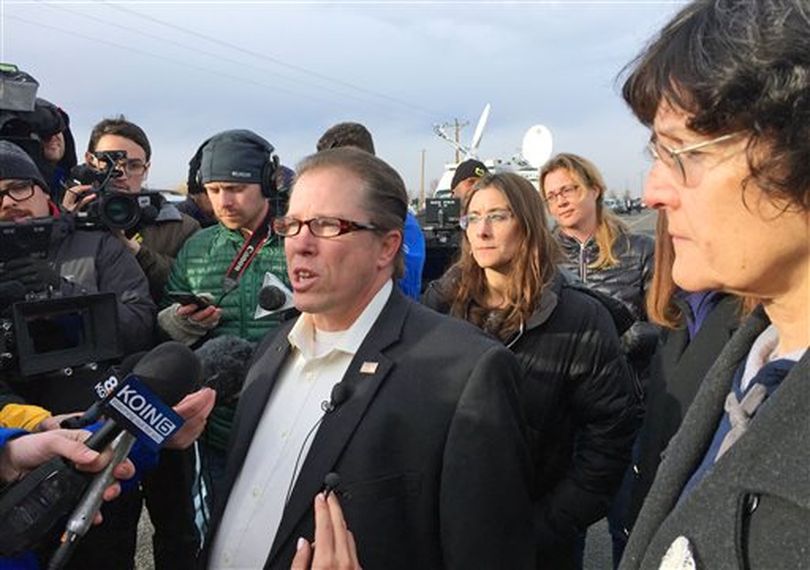 Many have been watching the events in Burns, Ore. today, where the last four occupiers of the Malheur National Wildlife Refuge surrendered and the tense standoff ended. You can read the latest AP report here. The final four holdouts in the armed takeover of the refuge included a couple from Riggins, Idaho; as the events unfolded today, two Idaho state lawmakers, Reps. Heather Scott, R-Blanchard, and Judy Boyle, R-Midvale, were at the scene; the two were making their second visit to the standoff. Meanwhile, officials announced that the wildlife preserve will remain closed for several weeks as authorities inspect the area and gather evidence.
Boyle told Idaho Statesman reporter Rocky Barker, "We were there as shields." She said, "We figured the FBI wouldn't kill legislators as much as regular citizens like they did two weeks go," referring to the death of occupier LaVoy Finicum after a traffic stop. Scott told Barker, "I'm just glad there was no more bloodshed."
Boyle told the Statesman she heard criticism for not being in the Capitol after her January trip to the refuge, but said she thought saving lives was more important.
---
---