Mon., Feb. 15, 2016
Rep. Mendive on literacy bill concerns: 'Education is becoming a black hole for money'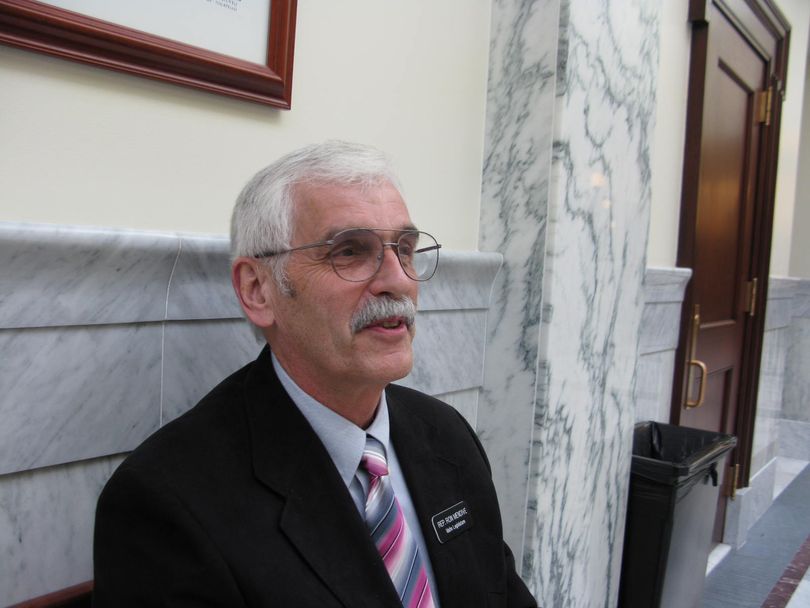 Rep. Ron Mendive, R-Coeur d'Alene, whose concerns about a literacy bill last week caused the House Education Committee to vote 7-6 to hold the bill for a week – though backers said that could endanger the measure's chances of passing before the public school budget is set – described education funding in Idaho today as a "black hole for money."
"It seems more and more, education is becoming a black hole for money," Mendive said. "I just want to slow down." The bill, HB 450, is a companion to Gov. Butch Otter's $10.7 million literacy proposal, aimed at ensuring Idaho's youngest public school students learn to read. It would provide supplemental literacy instruction for students who score below grade-level benchmarks on the Idaho Reading Indicator tests.
Mendive said, "I think the taxpayers, the legislators should ensure the taxpayers get a return from investment." He said he'd requested data from the state Board of Education, and received more than 100 pages, but didn't have time to study it before the bill came up for a vote on Friday. The second-term Republican said he wanted to review which schools are improving on their IRI scores, and which aren't. "I just want to make sure taxpayers are getting a return for their investment," he said. "The schools that are doing really well, I think someone needs to call the principal and find out what they're doing right."
Mendive said he does want the state to address child literacy. "We have to address this problem – I want to make sure we do it right," he said.
---
---