Fri., Feb. 19, 2016
New bill would ban fetal organ donation after any abortion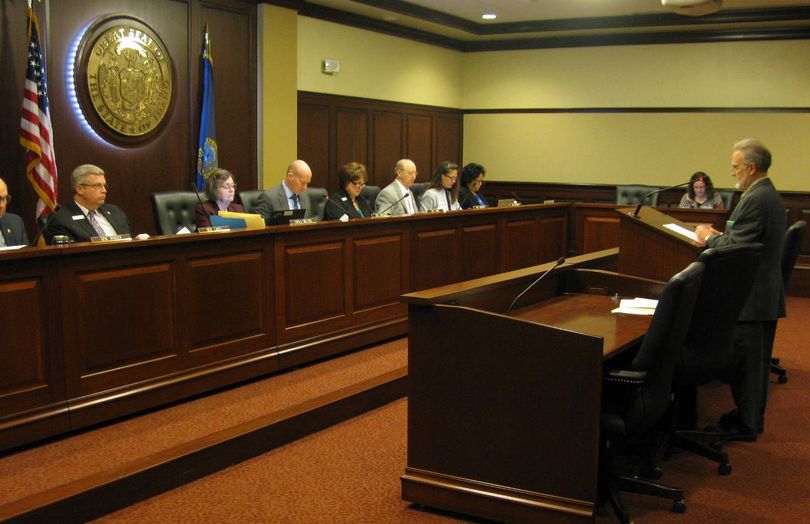 On a party-line vote, the Senate State Affairs Committee this morning agreed to introduce legislation proposed by David Ripley of Idaho Chooses Life to ban fetal tissue from being donated after an abortion, either for organ donations or medical research.
"It is a broad response to the disturbing revelations we've all seen and read about … regarding the treatment of preborn children lost to abortion," Ripley told the senators. "It seeks to ensure that Idaho's pre-born children are not subject to desecration after their deaths."
Ripley said the bill would still allow donations in cases of miscarriage or stillbirth, but only "under, I think, very strict guidelines" involving informed consent. "But in cases of abortion, this legislation would prohibit that transfer."
He said, "This legislation has absolutely no effect upon the ability of a woman to obtain an abortion in any circumstance. What it does address, I think, is a fairly difficult problem that I believe most of us have not given much thought or concern to, which is what happens then, what happens with the remains of the baby. And there are certain outlines of procedures and strengthening I think of basic concepts of decency here, in which that baby's remains are treated as any other human beings remains are treated."
Sen. Michelle Stennett, D-Ketchum, noted that adults are allowed to be organ donors and donate their organs, tissue or remains for donation or medical research after their death. Sen. Cherie Buckner-Webb, D-Boise, noted that the bill makes changes in Idaho death certificate procedures and asked if Ripley had consulted with the state Bureau of Vital Statistics; he said he hadn't.
Sen. Todd Lakey, R-Nampa, said, "I certainly support the concept and look forward to, myself, a full hearing." He moved to introduce the bill; his motion passed on a 7-2 vote, with just Stennett and Buckner-Webb dissenting.
Ripley's bill, which is sponsored by Sen. Cliff Bayer, R-Boise, also adds a new section to Idaho state law declaring, "It continues to be the public policy of the state of Idaho to promote live childbirth over abortion. Permitting the sale, transfer, distribution or donation of the bodily remains of aborted infants, particularly for pecuniary gain, and the use of the remains of aborted infants for experimentation undermine that public policy as well as proper ethical standards of medical conduct."
In addition, the bill bans "all Idaho institutions of higher education that receive public moneys from engaging in medical research using organs or tissue, including human embryonic stem cells, obtained from aborted infants."
The bill lays out felony penalties of up to five years in prison and fines of up to $10,000 for violations, and requires the license of a health care provider to be suspended for at least a year.
---
---