Thu., Feb. 25, 2016
Senate passes oil/gas bill after two-hour debate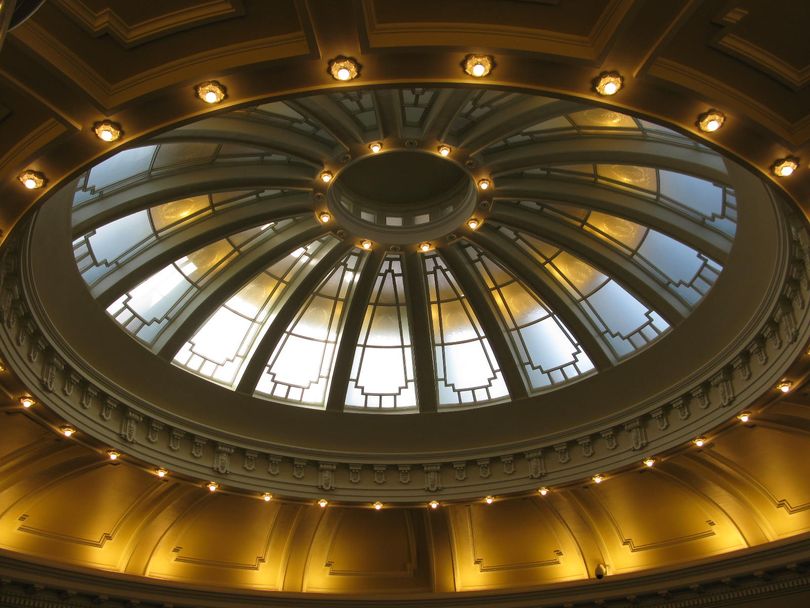 After a two-hour debate – nearly an hour of which consisted of Sen. Jeff Siddoway's opening debate – the Idaho Senate has voted 31-4 in favor of SB 1339, a controversial proposal to streamline the process for issuing permits for oil and gas wells. The bill drew close to 100 people to an earlier hearing, most of them opposed.
Sen. Abby Lee, R-Fruitland, told the Senate, "I live in this district, these are my friends, these are my neighbors. ... As we know in this Legislature, yes and no are simple answers to complex problems." She said, "Few issues are more complex than oil and gas laws especially when it comes to split estates and property rights." Lee said she thought, thanks in part to work by state Lands Director Tom Schultz, that the bill was much improved over earlier proposals. "If they object to it, they will not have a well on their property," she said. "This requires wells to be drilled only on voluntarily leased property."
Lee said she still opposes provisions calling for redacting company trade secrets, thereby keeping some information in application documents from the public. She said she thought transparency would be a better policy. "The state, local families and businesses will benefit if we can get this right," Lee said. "I look forward to other proposals that will help us get this even better, but this time I will support this piece of legislation."
Siddoway told the Senate, "We need to support this industry. There's potential here to build our economy. … Certainly we are obligated to provide a safe environment, clean air, clean water, for the citizens of this state, but this industry has been very unobtrusive."
The bill now moves to the House side. The Senate vote came just after 6:30 p.m. Boise time, half an hour after the Senate had been scheduled to conclude its late-afternoon session, which started at 4:30. It was the only bill taken up.
---
---