Mon., Feb. 29, 2016
School budget set; though some pieces still pending…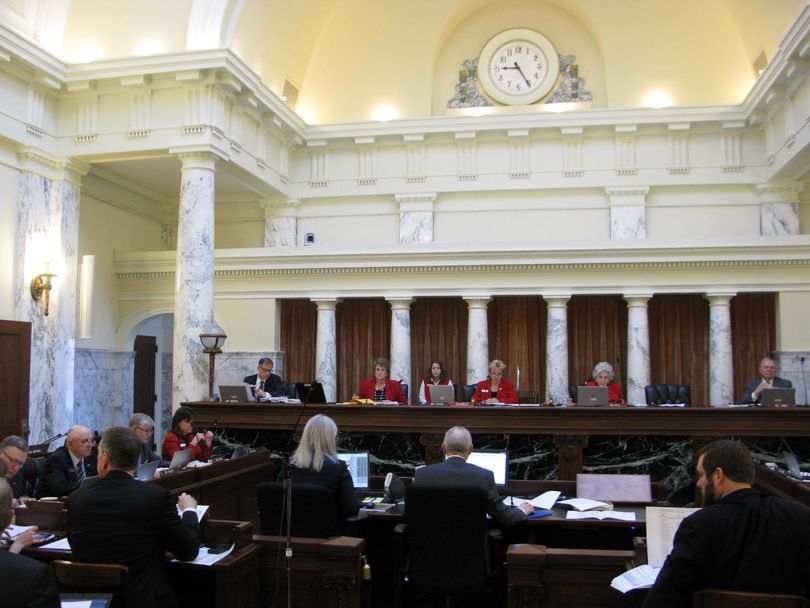 Overall, the school budget set today reflects a 6.8 percent increase in state general funds, but it leaves several major pieces still to be decided, including Gov. Butch Otter's proposed $10.7 million early literacy initiative, which has passed the House and awaits action in the Senate; a possible $3 million item to address funding changes when students move between school districts, which hasn't yet seen legislation introduced; an increase in teacher leadership awards worth nearly $1 million, which is awaiting action on SB 1266; and more. JFAC members and GOP legislative leaders have said they're crafting a budget that in the end, when all the pieces are in place, will reflect a 7.4 percent increase, matching last year's percentage increase, while falling below Otter's recommended 7.9 percent and schools Superintendent Sherri Ybarra's requested 7.6 percent.
The budget includes funding for several big-ticket proposals: $41.5 million for the second year of the "career ladder" for teachers, including adding pupil services staff to the ladder; $27.3 million to restore operational or "discretionary" funds per classroom to their 2009 level of $25,696 per support unit, roughly per classroom; a $5 million increase for classroom technology to a total of $18 million a year, compared to Otter's proposal for a $10 million increase and Ybarra's $2 million increase request; a $3 million increase for the bond levy equalization program; $5 million for academic or career counselors, matching the governor's recommendation; $2.375 million for increased professional development for teachers, compared to Otter's $5 million request; and $1 million for grants for gifted and talented education programs.
Both administrators and classified staff, who aren't on the career ladder, would see a 3 percent increase in funding for salaries. The budget also covers anticipated student growth of 167 support units.
---
---