Mon., June 20, 2016
Forty-one state-owned Priest Lake cabin sites go on auction block Saturday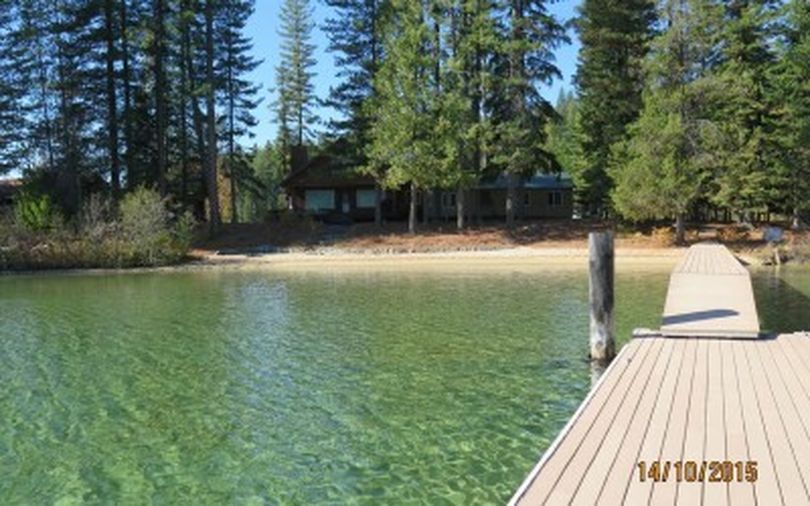 Forty-one lakefront cabin sites on Priest Lake will be auctioned off Saturday by the Idaho Department of Lands at the Coeur d'Alene Resort. All of the sites currently have cabins on them, and are leased to the people who own the cabins; if someone else is the successful bidder, they'd have to pay the cabin owner for the appraised value of the improvements, in addition to paying the state for the lot.
The site pictured above is among those being offered; the lot is appraised at $503,604, which is the starting bid price for the auction, and the improvements (including fees) are valued at $534,836. That means if someone other than the current cabin owner is the successful bidder, they would have to pay a total of at least $1.04 million.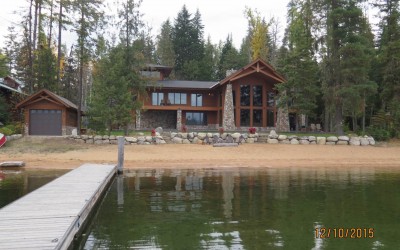 The least expensive lot out of the 41 is $300,000; it has a cabin on it valued at $274,800. The most expensive lot is $740,000; it has only a small, one-bedroom cabin on it that's valued at $44,200. The priciest property in total, pictured at right, is appraised at $615,000 for the lot, and $1.2 million for the improvements, which consist of a 4,948-square-foot home with three bedrooms and 3.5 baths; the lot is 0.98 acres.
There's information on all the properties posted online here. All together, the lots being auctioned are valued at $19 million; proceeds from the auction will go the state school endowment. It's the latest in a series of auctions the state has been holding since 2011 of state-owned cabin sites on Priest and Payette lakes. Since 2011, Idaho has auctioned off 189 of the cabin sites, 102 at Priest Lake and 87 at Payette Lake. It's planning to continue with the auctions, as the state endowment shifts out of residential cottage sites and commercial real estate to investments its consultants say will be more lucrative for the endowment, including timber land.
In September, the state plans to hold an auction for unleased lots – lots not currently leased to a cabin owner.
---
---