Mon., March 7, 2016
Democrat Piotrowski launches challenge to Rep. Labrador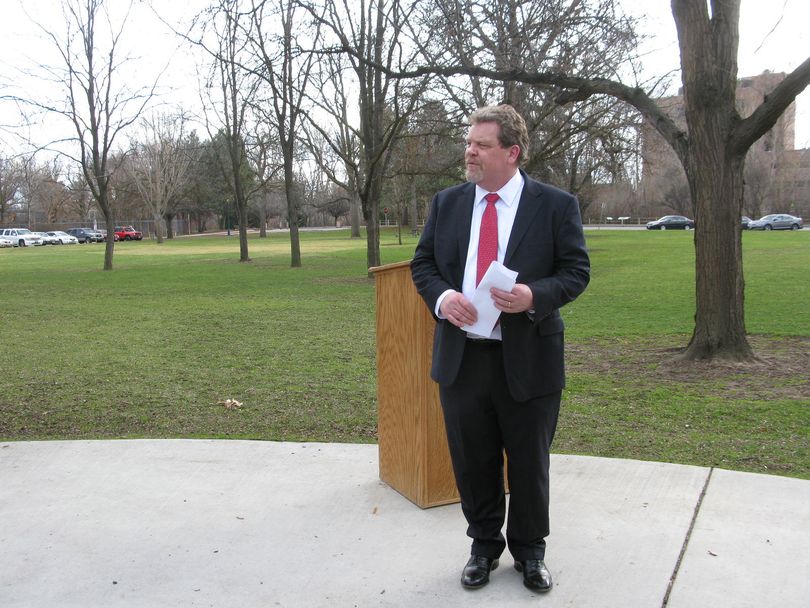 Boise attorney James Piotrowski announced today that he'll challenge 1st District GOP Congressman Raul Labrador. Piotrowski, a Democrat who is making his first run for office, said, "In the 1st District, we've got a congressman that's not getting anything done for Idaho. He's getting quite a bit done for himself – he's building quite a political profile."
He said the idea of transferring federal public lands to the state "pushed me over the edge" to run. "It's a threat to everything that makes Idaho great," he said, and would "drive up our state taxes, lock us out of the places that we hunt and fish and ride and watch birds and take our kids."
He said as an attorney, he's "managed to solve problem with people I disagreed with," whether it was over a bargaining table or in court, and said he'd bring that same approach to serving in Congress. A managing partner in Herzfeld & Piotrowski, he specializes in labor and employment law and has often represented workers, including in a 10-year legal fight with WalMart over wages. "We did change the culture at WalMart," he said.
Labrador's campaign didn't immediately respond to a request for comment. Labrador, also an attorney, announced a week ago that he's seeking re-election to a fourth term in Congress. "I've kept my promise to the people of Idaho to change Washington," he said then. "I've fought to cut spending, reduce regulations, and protect the rights of everyone. We've made progress, but more needs to be done. … I believe the time for proven, conservative leadership could not be greater."
Piotrowski, 48, is married with two children; he's lived in Boise for two decades.
---
---