Wed., March 16, 2016
Redman, at hearing on anti-Sharia law bill, says it's 'already overtaken our American courts'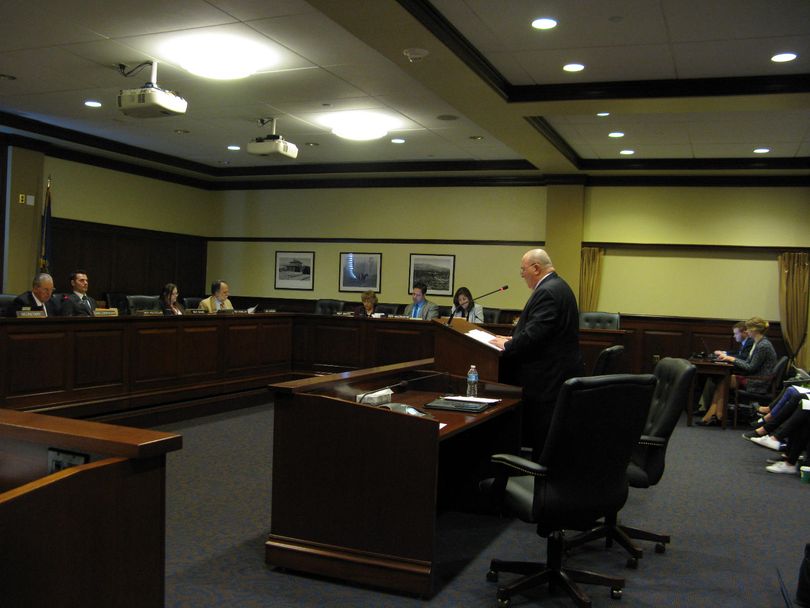 Rep. Eric Redman, R-Athol, is presenting his anti-Sharia law bill, HB 568, in the House State Affairs Committee in a full hearing today. "As all of you, I was elected to represent my citizens in my district," he said. "We're talking about foreign laws, but Sharia is just one of 'em that we have to protect our Constitution from."
Redman told the committee that the Council on American-Islamic Relations is the chief opponent of his bill and has already sent a letter to the House speaker asking him to block Redman's bill; he distributed a two-page handout to the committee critical of the group.
The bill follows model legislation developed by the American Public Policy Alliance, a group headed by Louisiana attorney Stephen Gele that promotes the concept to states, and has gotten it passed in several. A 2010 Oklahoma constitutional amendment forbidding that state's courts from considering Shariah in decisions was overturned in federal court in 2013. Redman, in his comments to the committee, read a statement matches word-for-word with arguments for the bill on the alliance's website.
Redman told the committee, "Twenty-seven cases Sharia had already overtaken our American courts. … That is the concern."
The American Public Policy Alliance was formed in 2009; according to the group's website, its model bill has passed in Tennessee, Louisiana, Arizona and Kansas.
Deputy Attorney General Brian Kane wrote in an attorney general's opinion requested by Redman that the bill does not appear to facially violate the federal or state constitutions. "However, as applied, the legislation may present contract impairment issues" under both the state and federal constitutions, he wrote.
---
---