Thu., May 12, 2016
Cheatham denies using copy of official letterhead, says there are unnamed differences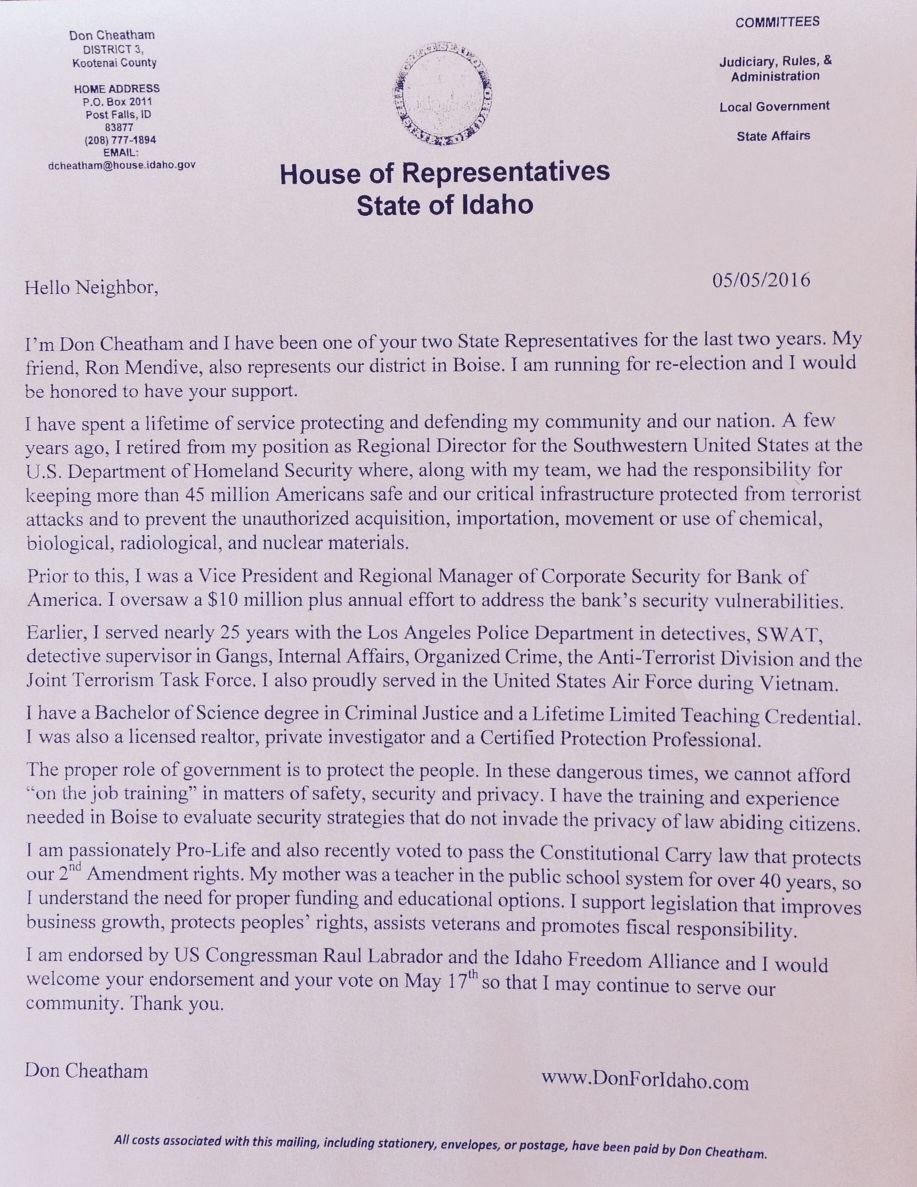 Post Falls Rep. Don Cheatham got back to me this afternoon about his campaign letter on what appears to be a copy of his official Idaho House of Representatives stationery, and vehemently denied that he used a copy of his official letterhead.
Cheatham said there are differences, but declined to say what they are. "Are you sure that's the official state seal?" he asked. He also declined to supply a copy of his official letterhead in order to point out the differences.
Asked why the letter says across the top, "House of Representatives, State of Idaho," Cheatham retorted angrily, "Because that's where I work!" He demanded a retraction and threatened to sue this reporter and newspaper for defamation; we stand by our story.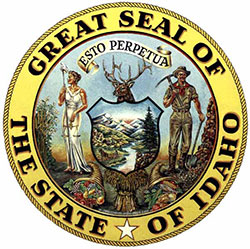 Although the images inside the circular seal at top of Cheatham's letter are fuzzy, it clearly says around its border, "GREAT SEAL OF THE STATE OF IDAHO," with a star between "STATE" and "OF IDAHO." Here, at right, is the official seal of the state of Idaho, as displayed on the state website.
Cheatham said, "I would in no way intentionally violate any House rules. Any reports to the contrary are untrue."
---
---