Tue., May 17, 2016, 7:40 p.m.
Crowds gathering to await election results; Dems gather at Crooked Fence Barrelhouse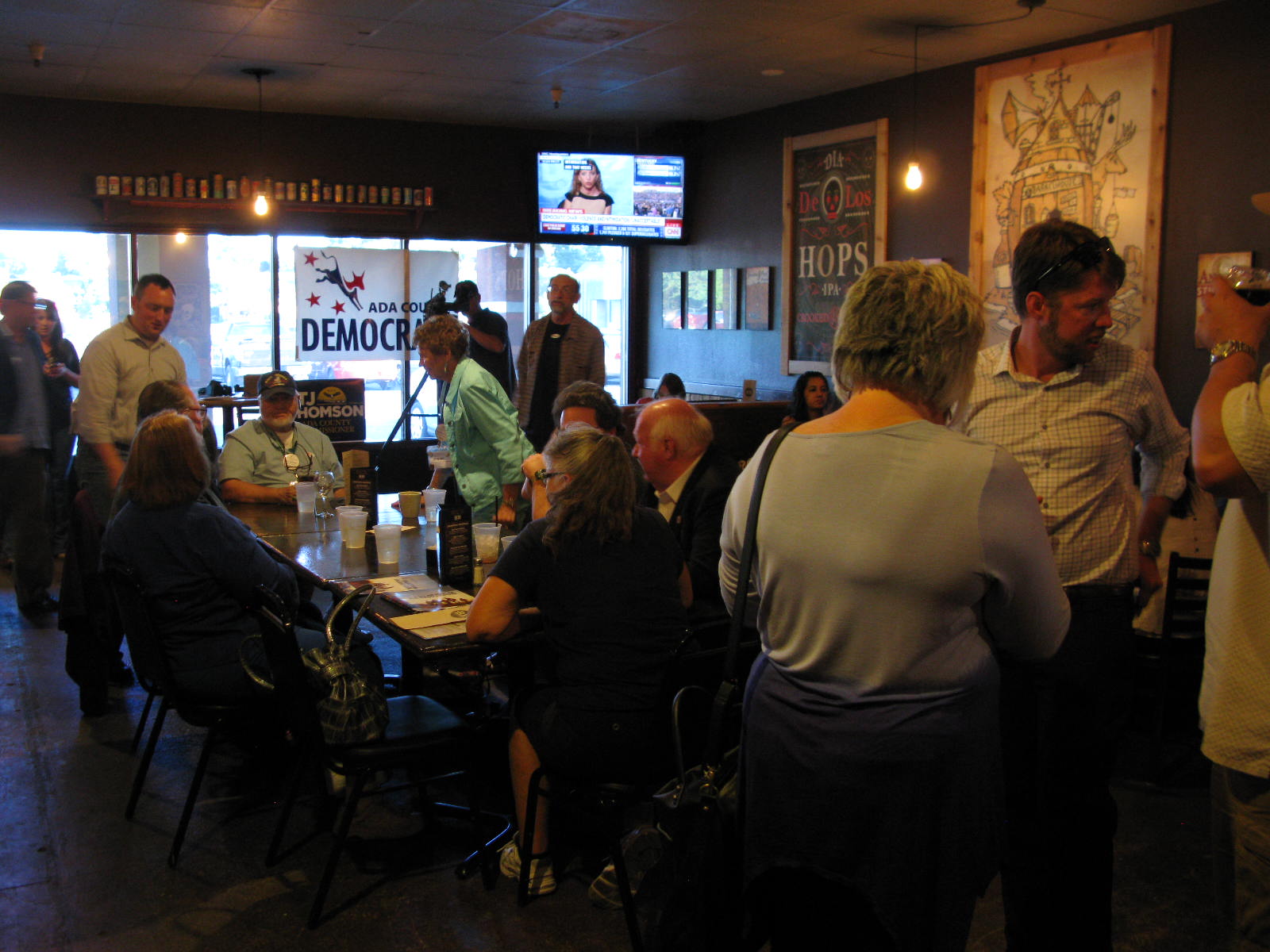 The polls have closed in southern Idaho, but not yet in northern Idaho. But already, crowds are gathering at both the Democratic and Republican party election-night watch parties in Boise. While the Republicans are at their traditional spot, the Riverside Hotel, the Dems are at a new venue this year, the Crooked Fence Barrelhouse at 5181 N. Glenwood St. in Garden City. There, the party faithful are enjoying finely brewed craft beer and a spread of food.
---
---