Mon., Nov. 7, 2016
ISP Trooper Crapo, young relative of the senator, recovering from injuries after Capitol Tree-related crash
As the U.S. Capitol Christmas Tree made its way down Highway 55 yesterday from McCall toward Boise, the state trooper leading the official motorcade was injured when a 2001 Dodge truck crossed the center line and collided with her patrol car, halting the procession. ISP Trooper Brandalyn Crapo – a relative of Idaho Sen. Mike Crapo – was flown to St. Alphonsus hospital in Boise, where she was treated for minor injuries; she's since been released, and the crash is under investigation.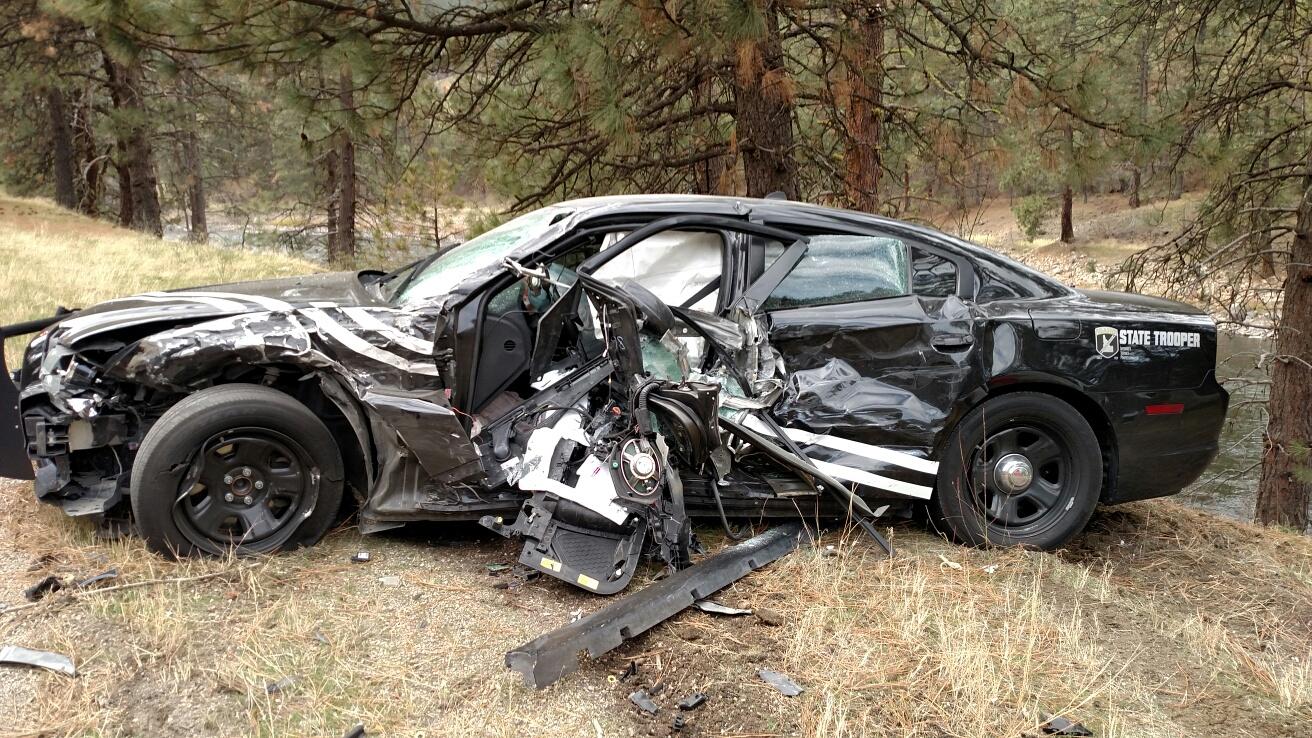 "I will tell you that fortunately, she came out much better than the vehicle did," Sen. Crapo told the crowd at today's Capitol ceremonies for the official tree, as it passed through on its way to Washington, D.C. "I spoke to her captain last night and to her this morning. She's received some injuries, but is already out of the hospital and getting ready to go back to work."
The driver of the pickup, Michael Shields, 49, of Boise, was evaluated for injuries at the scene but wasn't hospitalized. The crash happened at Milepost 77 on Highway 55 in Boise County; the Boise County Sheriff's office is leading the investigation.
The young state trooper is the granddaughter of the senator's first cousin.
---
---