Tue., Nov. 8, 2016
Idaho Gov. Otter: Trump 'the right candidate for the right time'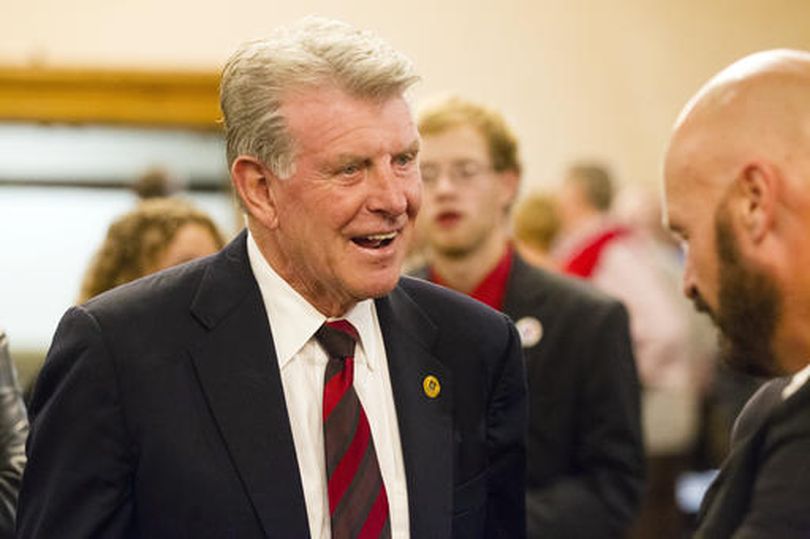 Idaho Gov. Butch Otter says he's "absolutely" glad he agreed to serve as the honorary state chairman for the Trump campaign in Idaho, along with his wife, Lori. "I think he was the right candidate for the right time," Otter said tonight at the Idaho GOP election night watch party in Boise. "He was not Miss Lori and my first choice, but he became my only choice."
"I'm proud to still stand today with Trump, and what he has stood for in all aspects," Otter said.
Asked if he really meant "all aspects," Otter said, "He's said some things, he apologized for those things."
He added, "Idaho has got a great heart for forgiveness, and I have been the beneficiary of that many times. And as many times as I've been forgiven for things that I've done, certainly I need to show that virtue. … He asked for forgiveness, I'm willing to forgive."
Otter was convicted of DUI in 1993, and went on to win re-election as lieutenant governor, three terms in Congress and three as governor.
---
---