Mon., Oct. 24, 2016
Legislature's health coverage gap working group convenes meeting at Capitol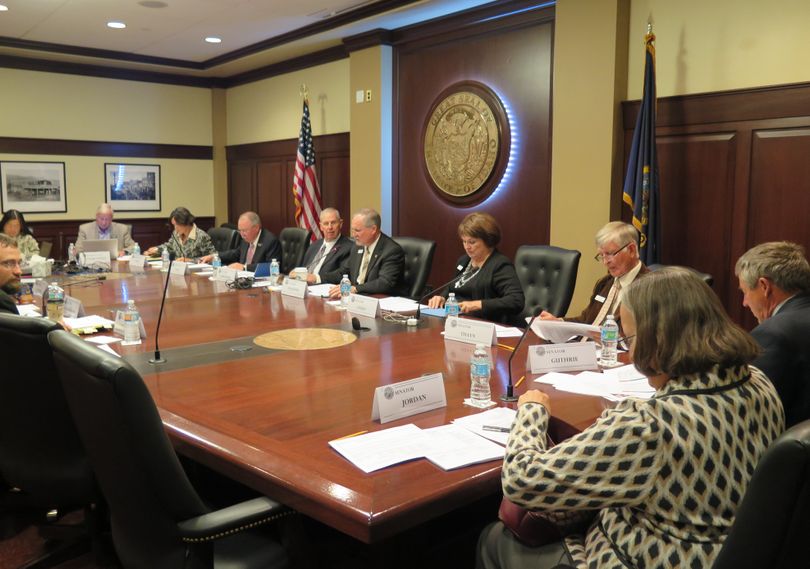 The Legislature's interim working group on the state's health coverage gap has convened its meeting this morning in the state Capitol; you can listen live here.
First up this morning is a presentation from the National Conference of State Legislatures on state innovation waivers, also known as Section 1332 waivers. Also scheduled this morning is a presentation on Medicaid expansion in New Hampshire; that'll be followed by committee discussion. It's unclear whether today will be the committee's last meeting, or whether it'll meet again.
Since the panel last met, it has received 75 public comments, reported staffer Elizabeth Bowen. Of those, 12 recommended Medicaid expansion or expansion through a federal waiver; 60 recommended "some kind of non-specific coverage for the gap population," and three opposed Medicaid expansion.
In Idaho, which hasn't expanded its Medicaid program under the Affordable Care Act, an estimated 78,000 residents now fall into a coverage gap – they don't qualify for Idaho's very limited Medicaid program, and they don't earn enough to qualify for subsidized coverage through the state's insurance exchange.
---
---