Fri., Sept. 23, 2016
Bull trout lawsuit targets Payette National Forest roads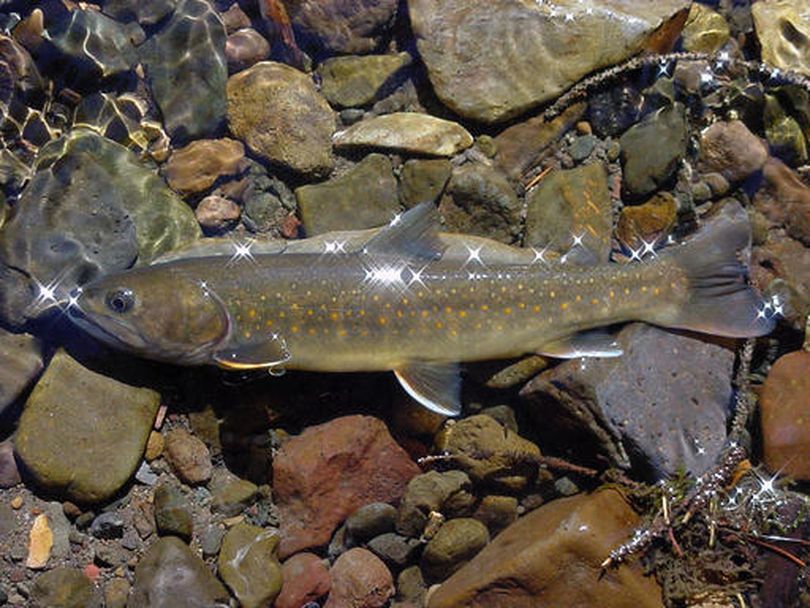 Here's a report from Keith Ridler of the Associated Press:
BOISE, Idaho (AP) – An environmental group has filed a lawsuit contending two federal agencies are violating the Endangered Species Act by failing to analyze how roads and motorized trails could be harming threatened bull trout in the Payette National Forest in west-central Idaho.
The federal lawsuit filed by WildEarth Guardians in Idaho on Wednesday seeks to force the U.S. Forest Service and U.S. Fish and Wildlife Service to complete an analysis that could result in restrictions on roads and motorized trails.
"We really need to reduce as many stressors as possible to give (bull trout) a chance to recover," said John Mellgren, an attorney with Western Environmental Law Center representing the environmental group. "At this point we're really talking about the survival of bull trout."
Specifically, the 25-page lawsuit contends the 2007 travel management plan for the Payette National Forest needs updating following Fish and Wildlife's 2010 designation of critical bull trout habitat within the forest. The group is asking a federal judge to order the two agencies to do necessary work to update the travel plan.
"We would hope that it would result in some restrictions on motorized use," said Mellgren.
He said the increased use of all-terrain vehicles and off-road vehicles is a concern for the environmental group that he said has documented damage to bull trout streams caused by the vehicles in the Payette National Forest.
Officials with the Forest Service and Fish and Wildlife on Thursday said the agencies had no comment on the pending litigation.
"I think what they're trying to do is restrict us from having any recreation areas to ride on," said Jim Maxey, vice president of the Boise ATV Trail Riders, noting he has ridden in the Payette National Forest and the group always stays on designated roads or trails. "It's an outdoor adventure — find a beautiful place to camp and all that kind of stuff. The streams that we cross are very shallow streams. Some of them have bridges, some of them do not. I've never seen any fish."
Bull trout evolved with salmon after the last ice age and preyed on young salmon and salmon eggs. But bull trout have declined along with salmon, and they were listed as threatened in the lower 48 in 1999. Bull trout now only occupy about 60 percent of their former range.
Threats to the cold-water species include warming water caused by climate change, isolated populations, hybridization with non-native brook trout, and competition from non-native lake trout, experts say.
---
---