Wed., Sept. 28, 2016
Legislature's health coverage gap working group opens day-long meeting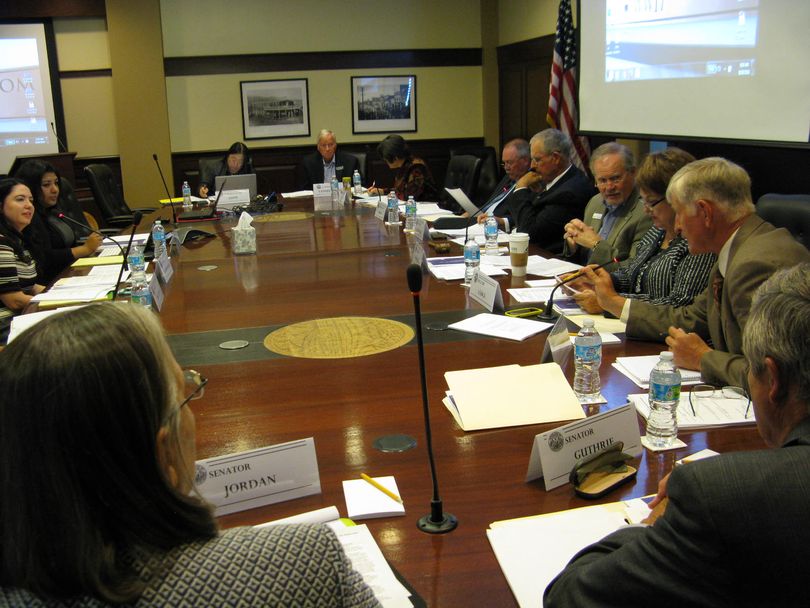 The Idaho Legislature's joint committee on alternatives for Idaho's gap population – the 78,000 low-income Idahoans who currently qualify neither for Medicaid nor for subsidized health insurance through the state insurance exchange – is meeting all day today. As the meeting opened, Co-Chair Rep. Tom Loertscher, R-Iona, asked staffer Elizabeth Bowen for a rundown of public comments the panel has received since its last meeting.
Bowen reported that 216 public comments have been received via mail or email, including postcards. Of those, 17 called for Medicaid expansion through waivers. The largest group, 117, favored covering those in the gap, without calling for specific policies. Another 72 opposed Medicaid expansion, without proposing any alternative policy proposals.
The committee's agenda today includes a half-hour presentation from the Idaho Freedom Foundation, which opposes Medicaid expansion; another half-hour presentation from the IFF's medical adviser, Dr. John Livingston, on "a policy solution for the gap population;" a 45-minute presentation from the Close the Gap Coalition on "Idaho's roadmap to healthcare coverage;" followed by an hour-long presentation from the Foundation for Government Accountability on "An overview of Obamacare's Medicaid expansion and Idaho's most vulnerable citizens."
After an hour lunch break, the committee's agenda for the afternoon includes a 15-minute presentation from the Consortium for Idahoans with Disabilities on "Medicaid expansion for Idahoans with disabilities in the insurance gap," followed by public testimony; signups have been taken in advance. Committee discussion will follow. The full agenda is online here; you can listen live here.
---
---