Sun., April 23, 2017
Grocery tax repeal veto prompts debate in Idaho over powers of Legislature, governor
Here's my full story from spokesman.com:
BOISE – After Idaho Gov. Butch Otter vetoed a popular bill to remove the state's 6 percent sales tax from groceries, North Idaho Sen. Steve Vick is renewing his push to change the Idaho Constitution to allow lawmakers to reconvene to override a veto that's issued after they adjourn for the year.
"It's not uncommon, it's not some sort of strange idea," said Vick, R-Dalton Gardens. "It's done in most places, and the idea of overriding vetoes is part of the history of this country. And I don't think that that right of the legislature should go away because we've adjourned."
Otter sees it differently. "I think it's a bad idea," he said. "I think it could lead to obviously a lot of mischief, and it actually flies in the face of the separation of power and checks and balances."
Lawmakers, he said, should "take up their critical issues" when they get to town – not wait to draft and pass major legislation in the final days and hours of their three-month session.
At issue is the balance of power between the legislative and executive branches, which in Idaho already has shifted somewhat toward the legislative branch. That's in part because Idaho's legislature has veto power over all executive-branch regulations – a power that's unique among states, and that was cemented into the Idaho Constitution by voters in the November election.
This year, Otter vetoed five bills after lawmakers had adjourned for the year, and all five had passed by more than two-thirds margins in both houses. That means if lawmakers had still been in session, they could have voted to override the vetoes. One of the bills, to reform civil asset forfeiture laws, had passed both houses unanimously.
"I can understand the frustration of legislators for not getting to come back, or having any chance to respond to it in any way," said Jaclyn Kettler, political science professor at Boise State University.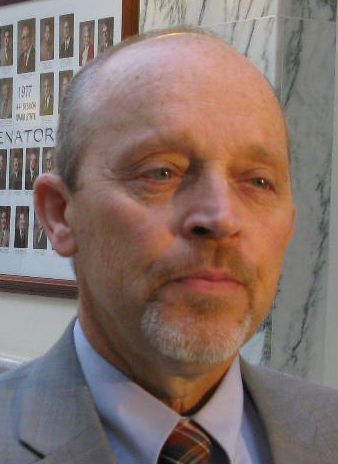 In Idaho, only the governor can call a special session to bring lawmakers back to Boise after they've adjourned for the year. "He won't do that to have his own vetoes second-guessed," Vick said.
Most states, including Washington, have some mechanism to allow for post-session veto overrides – or, in a handful of cases, their legislatures meet year-round – but Idaho and 10 other states don't. In Washington, the Legislature itself, by petition of a two-thirds majority of each house, can reconvene for a veto override. Other states hold special "veto sessions," or require post-session vetoes to be reconsidered by lawmakers at the start of their next regular session.
Vick is a former Montana state representative, and said during his four terms there, he participated a couple of times in post-session veto overrides that were conducted with a type of mail-in ballot, which Montana allows when a vetoed bill has passed by a two-thirds margin or better.
Vick pondered proposing that same system for Idaho, but his fellow lawmakers disliked the idea. "Other legislators, including leadership, felt that it would be good to be able to discuss the issue again after having the information from the governor and whatever other information may have come up since we had passed the bill the first time," he said.
So he crafted a proposed constitutional amendment that would require Idaho's governor to call lawmakers back for a special session to reconsider a vetoed bill if the House speaker and Senate president pro tem submit a joint request.
It takes a two-thirds vote of each house of the Legislature plus a majority vote of the people at the next general election to amend Idaho's constitution. Vick's proposal passed the Senate in 2014 on a 28-6 vote, and passed the Senate unanimously in 2016. But both times, it never got a committee hearing in the House.
Gary Moncrief, Boise State University political scientist emeritus and an expert on state legislatures, said, "I think there's some logic to it, and I would think the House – especially given the makeup of the House these days – might be more amenable to it than they were a few years ago. It seems to me like something that should at least get a hearing."
Vick said, "I do plan on bringing it back."
He said when he first proposed the change, it wasn't prompted by any particular veto. "I just brought it because I thought it was good government," he said.
But this year's post-session vetoes – and particularly the veto of the grocery tax repeal – has given his effort a boost. "It just seems to me that it's wrong to tax food, as a basic premise," Vick said. "Obviously it had a lot of support in the Legislature."
Vick dismisses the criticism that lawmakers could avoid post-session vetoes by simply passing important bills earlier in their session. The governor has just five days to act on a bill when lawmakers still are in session, either to sign it into law or veto it; if the governor does nothing, it becomes law without his signature. Those same rules apply once lawmakers have adjourned, but the time frame expands to 10 days.
"To keep the Legislature in session with nothing or virtually nothing to do, just to see if he's going to veto something – that doesn't seem to be very fiscally responsible," Vick said.
Though some lawmakers have been complaining this year that Idaho's governor has too much power compared to the Legislature, Moncrief said, "I would say that given that it's a fairly short-term legislature, the Idaho Legislature is actually fairly powerful."
"The legislative veto power (over agency regulations) in Idaho is very strong. Most states don't even have that kind of veto power over agencies in the way that Idaho does."
Plus, Moncrief said, "In a lot of states, the governor has much stronger control over the budget process than is true here."
Nevertheless, he said, all governors have certain advantages over part-time legislatures that meet for only a small portion of the year. That, Moncrief said, "Works clearly in the governor's favor, because he or she has essentially nobody to have to contend with for nine months of the year."
A group of 30 Idaho lawmakers has filed a petition to the Idaho Supreme Court seeking to have Otter's grocery tax repeal veto overturned, on the grounds that he didn't meet the 10-day deadline. Otter was within 10 days after the bill was presented to him by the Legislature, but more than 10 days had passed since lawmakers adjourned. Although the Idaho Constitution says the 10 days are after adjournment, the Idaho Supreme Court ruled in 1978 that the clock doesn't start ticking until the governor receives the bill from the Legislature, which often takes several days. Without that rule, lawmakers could simply hold onto the bill for a full 10 days to prevent a veto, negating the governor's veto authority.
Kettler said, "Veto overrides in general are very rare across states. Even when something passes with pretty high margins, often people end up not voting for it when the governor is of the same party as the majority party in the Legislature."
She compared Vick's proposal to an effort in Kansas this year to shift some of the power away from the judicial branch to the legislative and executive branches, out of concern that courts were holding up legislation. Idaho's proposed amendment, she said, "would shift some power to the Legislature."
"I think it's good for people in Idaho to be thinking about the different powers of the different branches," Kettler said. "As a political scientist, it's kind of cool to see these types of debates happen."
---
---