Tue., Feb. 28, 2017
Higher ed budget set on unanimous vote; shows 2.7% increase in state general funds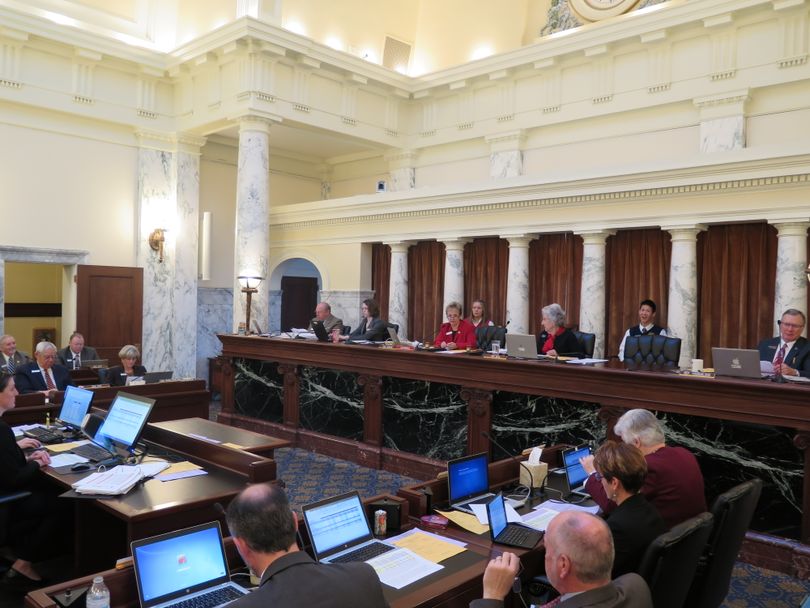 For Idaho's four-year colleges and universities, the Joint Finance-Appropriations Committee has set a budget that's very slightly above Gov. Butch Otter's recommendation, at a 2.7 percent increase in state general funds, where Otter recommended a 2.2 percent increase. In total funds, the budget is nearly identical to the governor's recommendation, increasing by just 1.2 percent from this year. You can read my full story here at spokesman.com.
Legislative budget writers made a series of changes in the budget proposal, including shifts designed to make percentage increases for each institution closer to even. "We really worked hard to reach consensus, trying to equalize and make it fair throughout the various universities, including Lewis & Clark," said Sen. Mark Nye, D-Pocatello. The budget, proposed by Rep. Wendy Horman, R-Idaho Falls, and seconded by Nye, was crafted by a group of JFAC members that also included Reps. Steve Miller, R-Fairfield, and Melissa Wintrow, D-Boise; and Sens. Fred Martin, R-Boise, and Dean Mortimer, R-Idaho Falls.
"We had a very large, engaged working group working on these motions," Horman said. "We have done a lot of homework here and asked some good questions. One of the issues that always comes up is equity between the institutions, and to the extent that you see differences in this budget, that is the reason."
JFAC approved the same line items for the various colleges and universities that Otter recommended, with three changes: Lawmakers added $200,000 in one-time funding to Idaho State University for the planning and design of the Center for Education Innovation, in partnership with the College of Southern Idaho; they allocated $582,000 and two positions to the University of Idaho for the first phase of its planned library investment; and they added $133,900 to Otter's proposal for one position and $204,600 to Lewis-Clark State College for advising and career readiness, including the Work Scholars Program.
Wintrow said, "It was a great work group, and I appreciate everyone's willingness to really look at all those items. I look forward to when the task force meets ... and we can increase that percentage more, because education is such an important investment in our future."
With that, the budget was approved on a unanimous, 19-0 vote. It still needs approval in the House and Senate and the governor's signature to become law, but budget bills rarely change once they're set by the joint committee. The higher ed budget set for next year comes to $287.1 million in state general funds, $563.3 million total.
---
---