Wed., Jan. 11, 2017
State savings accounts projected to hit $388.3 million by end of fiscal 2018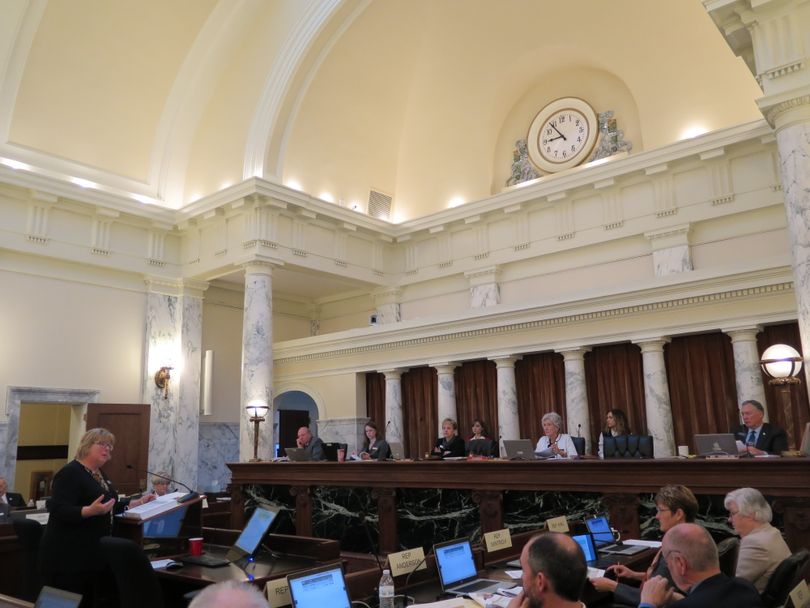 Idaho's state savings accounts are projected to grow to $388.3 million by the end of fiscal year 2018, under Gov. Butch Otter's budget recommendation. That includes a $33.545 million transfer from the state general fund to the Budget Stabilization Fund, the state's main savings account, that's required by statute whenever state revenue rises by 4 percent or more – which it's expected to easily exceed next year – and that Otter included in his budget proposal. It also includes an estimated $86.4 million in the Public Education Stabilization Fund, largely money that's already there, plus some interest earnings; and $8.91 million in the Higher Education Stabilization Fund, which is for colleges and universities, and like the school fund, is largely money that's already there plus some interest earnings.
The Budget Stabilization Fund transfer next year would bring the fund to 8.4 percent of general fund revenues; by law, it's capped at 10 percent.
The update on state savings, from Legislative Budget Director Cathy Holland-Smith, came as the Joint Finance-Appropriations Committee hears presentations today on the budget and where it stands, and how it all works. With half of the members of the Joint Finance-Appropriations Committee new to the budget-setting panel this year, the updates are more detailed and heavy on explanation than usual.
After Holland-Smith presented a general fund update and review of state savings, JFAC Co-Chair Maxine Bell, R-Jerome, told the committee members, "This is agency requests and the governor's recommendation. … You did not necessarily hear a budget, you heard a work to be done in this committee and a foundation for it. … Going over this is the only way and the right way to begin, but it may not be the ending. That's why you're here, and that's the responsibility statutorily that we have."
"Now we have the opportunity and the responsibility to really take a fine-toothed comb to it, and that's what we'll be doing for the next some weeks," Bell said.
The governor's recommendation for next year, fiscal year 2018, calls for a 5.9 percent increase in the general fund budget – that's a 6.4 percent increase for public schools, and a 5.5 percent increase for the rest of state government.
JFAC's agenda for today includes explanations about deficiency warrants, supplemental appropriations and rescissions; a review of state government structure; and a detailed presentation on the building blocks and structure for developing the state budget.
---
---