Mon., July 17, 2017, 8:26 a.m.
Hundreds march against Senate GOP health care bill over the weekend in Boise
Hundreds marched for health care over the weekend in Boise, with much of the focus on cuts to Idaho's existing Medicaid program for people with disabilities contained in the current Senate GOP health care reform bill. The rally and march followed several demonstrations, including visits by disability rights advocates to Sen. Mike Crapo's offices in Boise, Twin Falls and Idaho Falls, focusing on the same concerns. "It is about surviving," said Debra Parsons, chair of the Idaho Council on Developmental Disabilities. "Without Medicaid, some folks will pass away. … There is not a lot of gray area here. It is pretty black and white."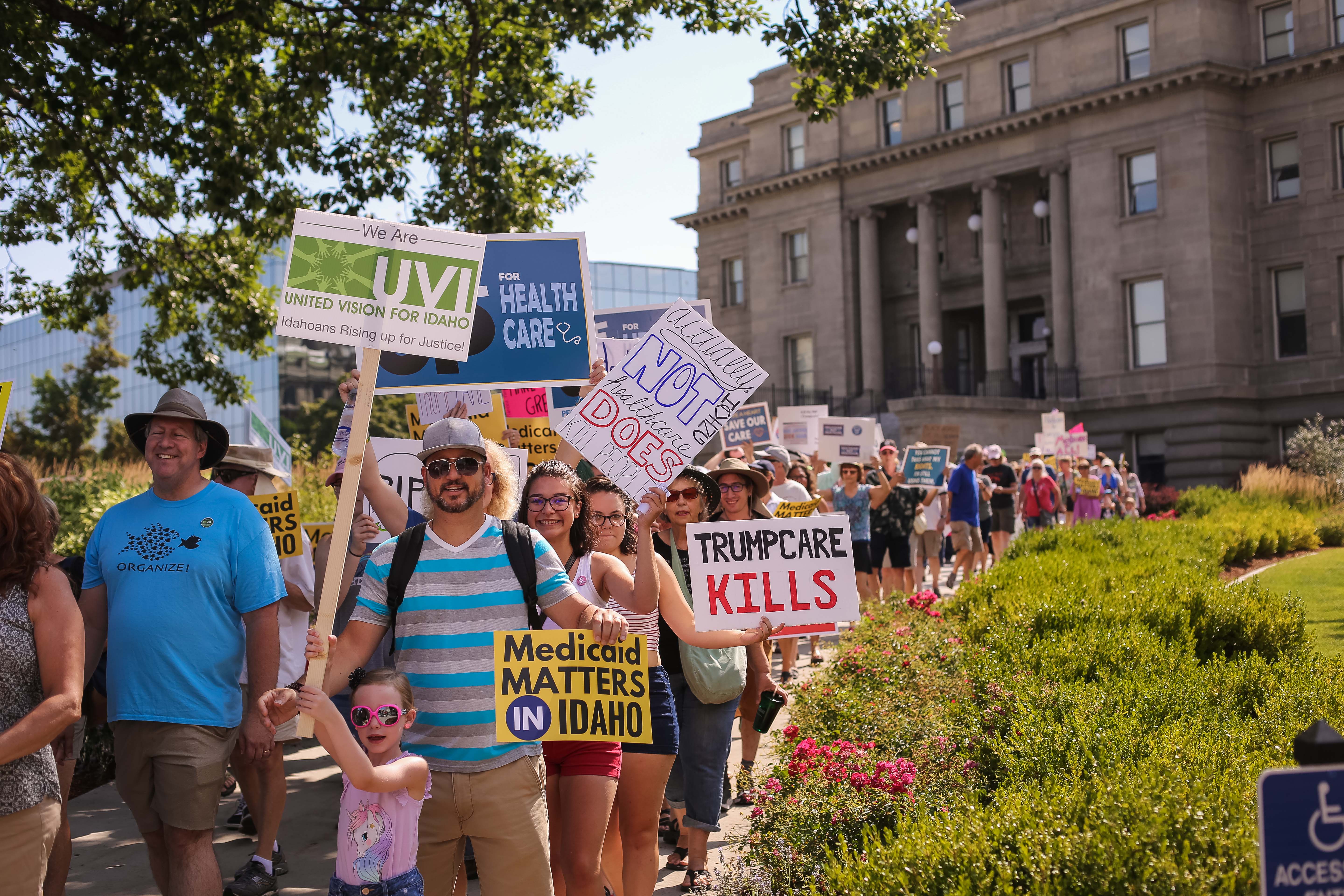 Saturday's Boise rally and march was part of RISE UP, an effort that took place in more than 30 states; the Boise march was led by Boise Police Chief Bill Bones; others leading the rally included Rep. Ilana Rubel, D-Boise; Boise City Councilwoman Elaine Clegg; doctors, disability rights advocates, clergy members and more.
Adrienne Evans, executive director of United Vision for Idaho, one of the groups that helped organize the Saturday event, said, "As the Senate unveils another egregious bill aimed at destroying our healthcare system, Idahoans are rising up to demand that Sen. Crapo and Risch reject all efforts that target vulnerable communities, and subject thousands of people across our state to injury, sickness and death."
---
---