Fri., March 10, 2017
Of House humor, glue stick, and Chapstick…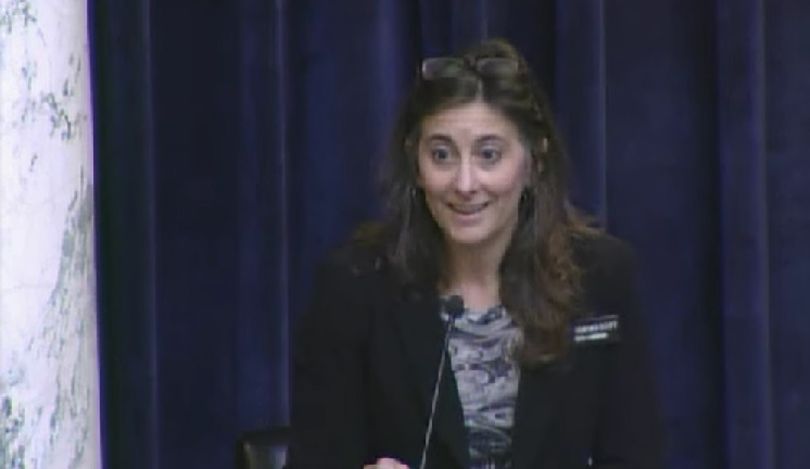 As the House was wrapping up its floor session this morning, several members asked for a privilege to speak, introducing family members or constituents in the House gallery.
Then Rep. Heather Scott, R-Blanchard, rose and asked for a privilege. "Just for an announcement," she said. "I just want to remind everyone that Sunday is daylight savings time. You will lose an hour of sleep. And apparently, the Monday following daylight saving time there's a higher percentage of heart attacks and strokes by 25 percent due to the lack of that hour's sleep. So what I'd like to request of the good body is that maybe Monday, we can try to tone back on any tax increases, big government, fee raises, anything that wouldn't be growing freedom, maybe we can back off on that on Monday for the good of the body."
"And also, not in fun, just awareness to heart attacks and strokes, and know the symptoms," she said. "Thank you."
Several more announcements followed, some serious, some tongue-in-cheek, one of those, from Rep. John VanderWoude, R-Nampa, referring to Scott's announcement and others referring to a story House Assistant Majority Leader Brent Crane had told the House earlier about a question his daughter asked him when he was coaching her in basketball.
After the final quip, House Speaker Scott Bedke, R-Oakley, drew the biggest laugh, when he commented, "I was sent a text that said we would be better off if more people used glue stick instead of Chapstick."
---
---