Tue., March 21, 2017
Senate debating faith-healing bill…
The Senate is deep into debate over the faith-healing bill. The bill, SB 1182, makes a series of changes to Idaho's existing faith-healing exemption from civil liability for child neglect, but makes no changes in the state's criminal laws, which include a religious exemption from prosecution for faith-healing parents who deny their children medical care and the children die or suffer permanent injury. Sen. Dan Johnson, R-Lewiston, noted that it references Idaho's existing Religious Freedom Restoration Act, citing rights to free exercise of religion. The bill also revises the civil exemption from applying to parents who treat their children by "prayer alone" to those who rely on prayer "alone or in part." And it directs courts to consider the child's wishes when determining if a child who faces permanent injury or death is being neglected when denied medical care, without specifying the age at which a child's wishes should be considered.
Senate Minority Leader Michelle Stennett, D-Ketchum, said the bill "muddies parental rights" and contains vague provisions. "People of faith, the medical community, law enforcement, not to mention many parents, are very much against this bill," Stennett told the Senate. "I understand what the senator's trying to do here. He did not succeed."
Sen. Lee Heider, R-Twin Falls, said, "I feel this bill is a taking of a right, not of my religion certainly, not of anyone I know personally, but in our state." Heider said he thinks the state should be "not in the practice of taking away the constitutional rights of a small few in the name of goodness, correctness, medical appropriateness , you name it."
Sen. Fred Martin, R-Boise, said, "I not only can't support this amendment, I can't support the underlying bill."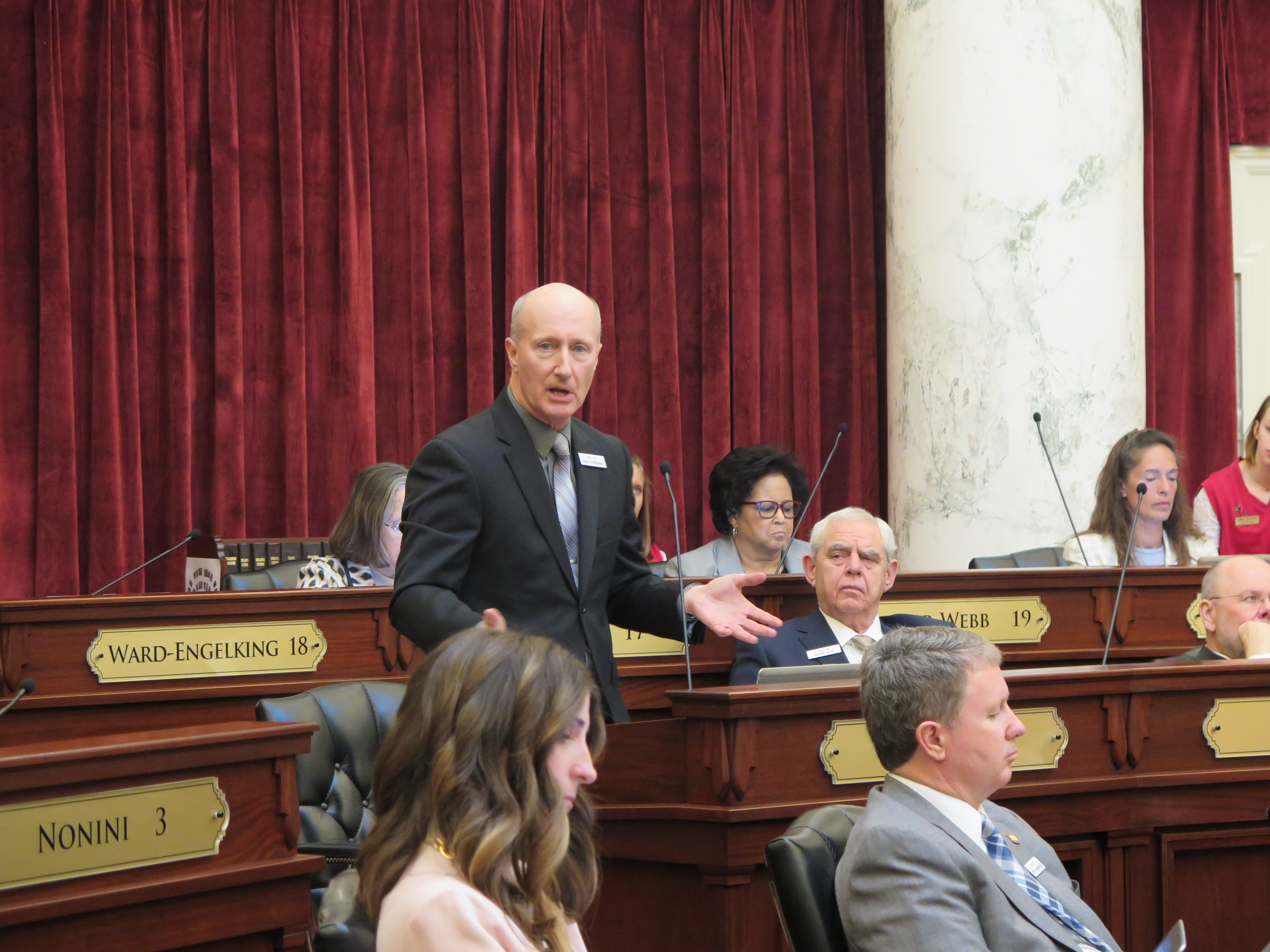 Sen. Dan Foreman, R-Moscow, said, "This definitely is a troubling issue. We've heard good arguments on both sides. We're talking about religious freedom, which is one of the cornerstones of American life, and we're on the verge of altering that to some degree." But, he said, "I feel the state is obligated to do something. Now is this bill the best answer? I don't know. ...The reason we're obligated to do something is because of the Constitution, the most important words in the Constitution deal with right to life. All of your other rights mean nothing if you're not alive. And we're dealing here with an issue that involves minors, children, some of whom cannot make life and death decisions. … We can't just walk away and drop this issue like a hot potato, because it is a hot potato. … We need to do something, we cannot just walk away."
Sen. Marv Hagedorn, R-Meridian, said, "I think we've got a good amendment here that threads a very fine needle. This is not open doors for the state to come in and take over a parent's duties. This recognizes … freedom of religion in Idaho and the needs of the child."
Senate Majority Leader Bart Davis, R-Idaho Falls, said those who oppose this bill because they want the religious exemption repealed, and think if this one's killed that change will be coming, are mistaken. "Do you think that bill is going to pass?" he asked the Senate. "It won't. Because this floor is reluctant to punish people criminally for a firmly held religious belief." He said, "I must vote for the bill, as small a step as it is."
---
---